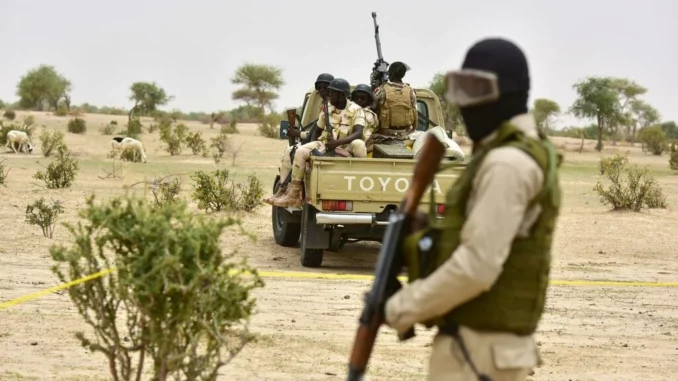 Some 40 Boko Haram Jihadists were killed on Tuesday night by the Nigerien army on islands in Lake Chad, bordering Nigeria, Niger, Cameroon and Chad, the Nigerien government announced Thursday.
"During the night of May 24 to 25, a hundred Boko Haram fighters aboard four large dugout canoes and an armed boat, attempted an action in force against our elements on the islands of Lake Chad," said a statement from the Ministry of Defense.
It said that "the energetic reaction of the latter forced the assailants to flee with several deaths in their ranks. A combing mission in the area "allowed the neutralization of about forty fighters" and several weapons, ammunition and explosives, while "various military equipment" were recovered.
In addition, seven Nigerien soldiers were injured when their vehicle "on a reconnaissance mission on the shores of Lake Chad" jumped on an improvised explosive device (IED), the ministry said, not specifying the date of the accident.
It assures that "troops engaged in Operation Lake Sanity (Operation Lake Integrity) continue to control the enemy areas conquered on the islands of Lake Chad."