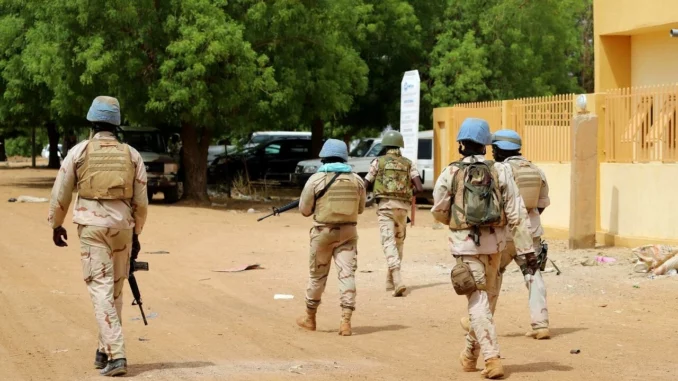 A peacekeeper from the United Nations mission in Mali was killed and three others wounded Wednesday morning in an attack on their convoy in Kidal (north), Minusma spokesman Olivier Salgado announced on social networks.
The injured peacekeepers are part of the Jordanian contingent of the Minusma, a security official said on condition of anonymity. Minusma had earlier referred to a "terrorist" attack without specifying the alleged perpetrators.
"Their convoy came under direct fire from small arms and RPGs (rocket launchers) for about an hour," Salgado said in an initial tweet.
"Unfortunately, one of the peacekeepers succumbed to his injuries as a result of this morning's attack," he added later.
With some 13,000 troops, Minusma, created in 2013 to support Mali's political process, is the U.N. peacekeeping mission with the most casualties. A total of 172 of its peacekeepers have died in attacks, according to the mission.