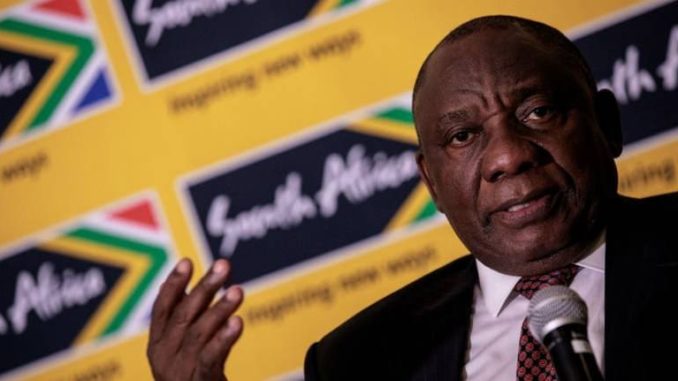 South Africa's president denied Thursday that he bought the silence of burglars who stumbled upon 3.8 million euros "hidden" in one of his properties, accusations that target him in a complaint filed the day before by the former head of intelligence.
"The accusations of criminal acts against President Ramaphosa are unfounded," the presidency said in a statement.
Arthur Fraser, South Africa's intelligence chief until 2018, filed a complaint on Wednesday for "kidnapping" and "corruption." He accuses the head of state of having "concealed" a burglary dating from February 2020, during which the equivalent of 3.8 million euros "hidden" in a farm belonging to him would have been stolen.
The president is guilty, he said, of "obstruction of justice" and of having organized "the kidnapping of suspects, their interrogation in his property and their corruption.
The presidency confirmed "an armed robbery" at Ramaphosa's residence in the northeastern state of Limpopo, "during which the proceeds of the sale of game were stolen. Cyril Ramaphosa, who was attending an African Union summit in Addis Ababa, was not present at the time.
"After being informed of the theft, President Ramaphosa reported the incident to the head of the presidential protection unit of the police for investigation," the presidency continued, assuring that the head of state "is ready to cooperate with the law enforcement agencies."
After a career in intelligence, Fraser became head of the prison service. Two months after former President Jacob Zuma was jailed in July 2021 for contempt of court, he decided to release him on medical grounds.
Mr. Ramaphosa's main political opponent in the historic ruling ANC, Mr. Zuma was forced to resign in 2018 after a series of corruption scandals. Cyril Ramaphosa "remains determined to fight against corruption" which he has made a hobbyhorse, assured the presidency, regretting "campaigns of misinformation".