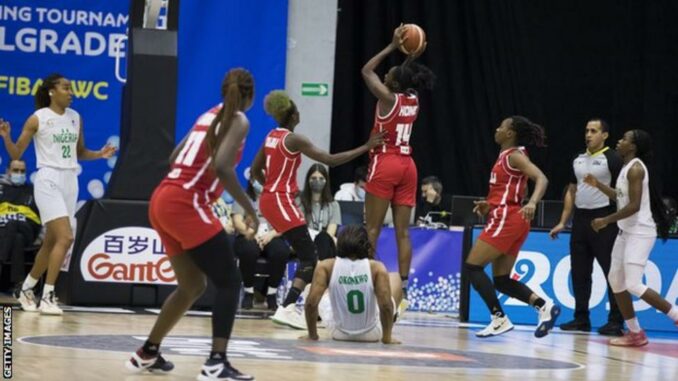 The Malian team will replace the Nigerian team at the next World Cup, scheduled from September 22 to October 1 in Australia. The Malians will face the French and the Australians. The Nigerians have been withdrawn from the tournament following a decision by the authorities of their country, said the International Basketball Federation (FIBA).
The three-time defending African champion has been excluded from the next World Cup, scheduled from September 22 to October 1, 2022 in Australia. A terrible blow for a team that played in the quarterfinals of the 2018 World Cup and the 2021 Olympics.
The disqualification from the 2022 World Cup was explained by the International Federation (FIBA) in a statement: "FIBA has today been informed of the decision of the President of Nigeria to withdraw the country's National Basketball Federation (NBBF) from all international competitions and other basketball related activities for the next two years. After discussions with the NBBF, and despite FIBA's request, it has become clear that the Nigerian government's decision does not allow the NBBF to confirm its participation in the World Cup."
The Nigerian government actually made this drastic decision on May 12, due to a governance crisis within the federation. In January, two separate elections were held for the NBBF presidency. Incumbent Musa Kida won one election, while the other was won by Igoche Mark.
As a result, "Mali, ranked 4th in Group B of the Qualifying Tournament for [the 2022 World Cup], is invited to participate in the World Cup," adds FIBA.