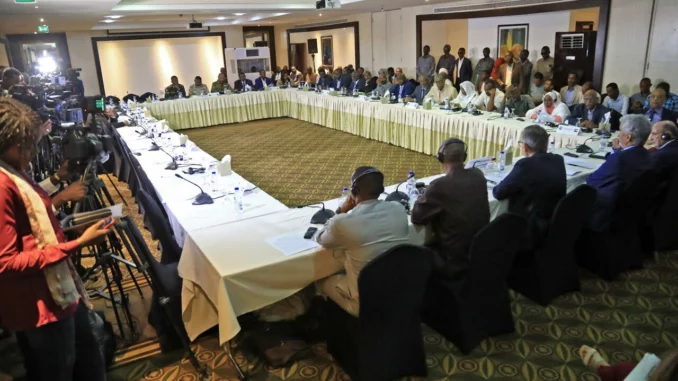 The dialogue under the aegis of the UN, the African Union (AU) – from which Sudan is suspended – and the East African regional organization Igad began on Wednesday in Khartoum, with the military but without the main civilian blocs.
Since the coup d'état of the head of the army, General Abdel Fattah al-Burhane, which put an end to power sharing with civilians on October 25, the country, one of the poorest in the world, has continued to sink into political and economic stagnation.
Khartoum no longer receives any international aid, which constitutes 40% of its budget before the coup. Meanwhile, the crackdown on pro-democracy marches has killed more than 100 demonstrators and injured more than 5,000, according to doctors.
For this reason, the Forces for Freedom and Change (FLC), the civilian spearhead of the revolt that pushed the army to remove dictator Omar al-Bashir in 2019, and the Umma Party, Sudan's oldest party, have boycotted this dialogue, which international organizations have been calling for since March. The dialogue is also boycotted by the "resistance committees", these groups that organize anti-putsch mobilization in each neighborhood or locality in Sudan.
Igad's envoy, Ismail Wais, repeated that "the door remains open" to all those who have not yet joined the negotiations. For, added the AU envoy Mohamed Lebatt, "as facilitators, we cannot imagine a political solution without the participation" of absent actors.
On Tuesday evening, General Burhane had described in a televised address the meeting as a "historic opportunity", pledging "to implement what will emerge from the dialogue."
On Wednesday, several high-ranking officers were present, as well as representatives of political parties and former rebel leaders – who remained on the side of the military after the putsch in a country where the army has almost always been in charge since independence in 1956.