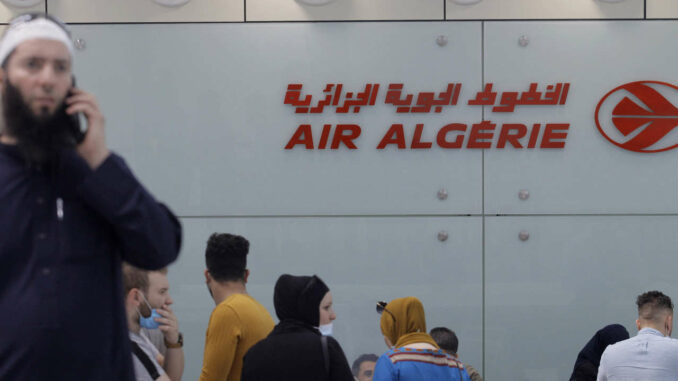 A steward of Algeria's national carrier, Air Algérie, has been arrested in London at Heathrow airport for allegedly possessing stolen phones from France.
The arrest of the employee took place last Friday after a flight of the airline landed at Heathrow, local outlet El Khabar reported.
Sources within the airline told El Khabar that British authorities accused the steward of possessing stolen phones from France. It is unclear if the employee has been liberated. However, the incident is the latest scandal tarnishing the image of the sluggish airline.
Five suspects including employees of the Algerian national carrier were detained in Paris in April for trafficking medicines and psychotropic drugs.
Also in September last year, another steward of the airline was detained at Paris Orly airport for possessing a "banned substance".
Air Algérie has been going through a difficult period and facing many challenges including aircraft maintenance, salary arrears, and payment of services suppliers.