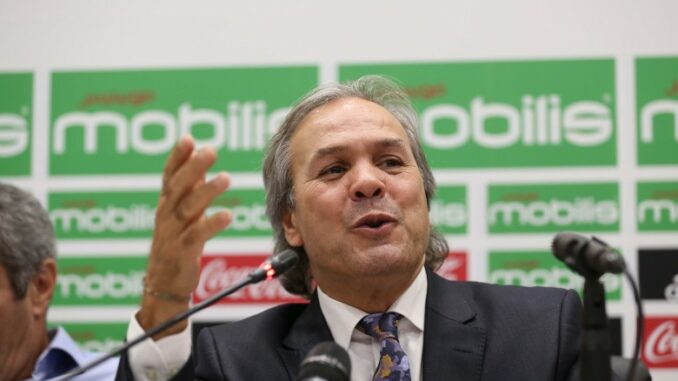 The former star striker of the Algerian soccer team and FC Porto and former national coach, Rabah Madjer, was sentenced Thursday in Algiers to six months in prison, confirmed the former player, who added that he would appeal.
"All I can tell you is that I have nothing to do with this case. Neither from near nor far. I am innocent," he said, adding that he would appeal his conviction through his lawyer. Rabah Madjer, 63, was convicted by a court in Algiers for "false statements" in accounting, as well as a co-accused, presented under the identity of Brahim M. by the Algerian press.
At the beginning of June, the prosecutor had requested 18 months in prison for the former footballer. Other charges for "forgery and use of forgeries" and "fraud" were dropped. The two co-accused will also have to pay a fine of 500,000 dinars (3,200 euros) to the plaintiff, the National Agency of publishing and advertising (ANEP).
Rabah Madjer, who owned two newspapers, Al Balagh and Al Balagh Erriadhi, would have continued to cash checks for public advertising from ANEP a year after the closure of the two publications. The former star refuted these accusations: "On November 3, 2019, I officially left the newspaper Al Balagh with official documents from the notary who prove that I have nothing to do with this story," he said.