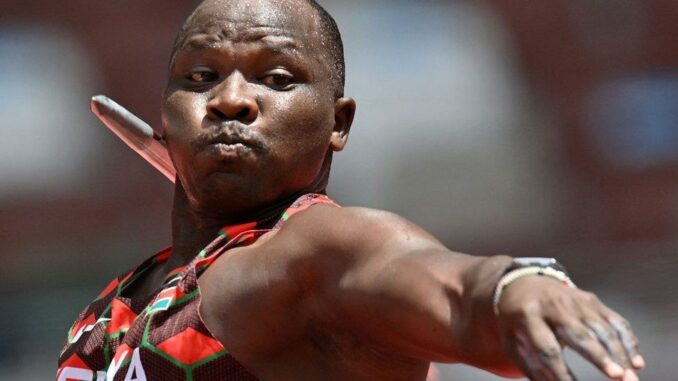 The 2022 African Athletics Championships ended on June 12 in Côte d'Or with Kenya taking first place with 23 medals, 10 of which were gold. Ten titles that allow it to precede South Africa (36 medals including 9 gold). Also noteworthy this Sunday was the coronation of the Nigerian Aminatou Seyni on 200 meters and the silver medal of the Cameroonian Emmanuel Alobwede in the same distance.
Kenya remains the number one nation at the African Athletics Championships. And it owes it to a last day of success with half of its ten gold medals won. Jarinter Mawia Mwasya in the women's 800 meters (2:02.80), Abdel Kipsang Belet in the men's 1,500 meters (3:36.57), Samuel Gathimba in the men's 20km walk, the same result from his compatriot Emily Ngii in the women's 20km (1:34.30), and finally the unavoidable Julius Yego in the javelin throw (79 meters 62).
South Africa was not left behind on Sunday thanks to the 400m: a victory in the women's 4x400m relay (ahead of the Kenyans) and especially the 400m hurdles titles of Zenéy van der Walt (56 seconds) and Sokwakhana Zazini (49.42). It should be noted that the latter beat the Algerian Abdelmalik Lahoulou (50.10), the title holder.