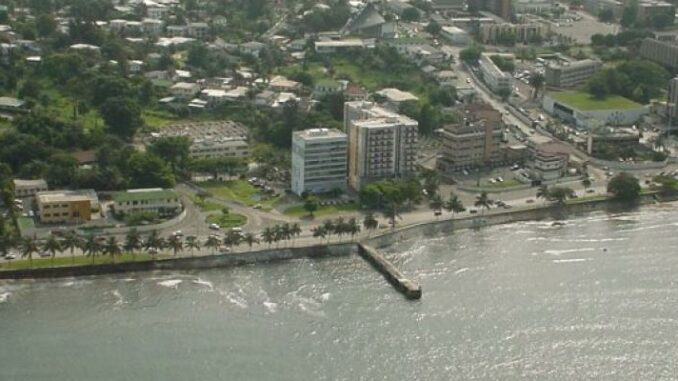 Gabon will host from 29 August to 1 September the African Climate Week, a conference organized on each continent by the UN to prepare for COP 27 in order to "solve the urgent challenges" of climate change, the United Nations announced on Thursday.
The objective of this meeting, which will be held in the capital Libreville, is to "tackle social inequalities and invest in development that is good for humanity and nature," according to a statement from the United Nations Framework Convention on Climate Change (UNFCCC) or UN Climate.
The 2021 edition of Africa Climate Week in Uganda had brought together 4,500 participants, including government representatives, business leaders and members of civil society. "This is a recognition of the decisive role our country plays in the fight against climate change. There is no fatality. It's time for action," tweeted Gabonese President Ali Bongo Ondimba.
According to UN Climate, this meeting is a "key step" before the COP 27 in November in Egypt.
The continent is facing extreme weather events. The Horn of Africa is notably hit by a drought threatening tens of millions of inhabitants with famine.
The effects of climate change have caused the most exposed countries to lose 20% of their growth since 2000, according to a study for the Climate Vulnerability Forum (CVF), a group of 55 countries in Africa, Asia-Pacific, Latin America and the Caribbean, published on 8 June.