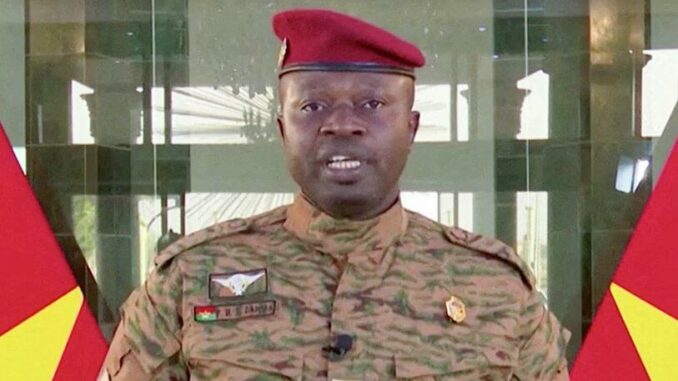 The head of the junta in Burkina Faso, Lieutenant-Colonel Paul-Henri Sandaogo Damiba, received on Tuesday Roch Marc Christian Kaboré, the former President he overthrew in January in a putsch, to "ease the political situation", according to a statement from the presidency.
According to images provided by the presidency, Kaboré shook hands with the lieutenant-colonel before exchanging in a clearly relaxed atmosphere with him. He was accompanied by another former head of state, Jean-Baptiste Ouédraogo (November 1982 – August 1983), during this audience held at the presidential palace in Ouagadougou.
The three men "exchanged views on security issues, the conduct of the transition and many other subjects of national interest", according to the statement, which stresses that this is the "beginning of a series of actions to ease the political situation".
Initially held in a villa in Ouaga 2000, a posh district of the Burkinabe capital after the putsch, Mr Kaboré was allowed to return to his private home in the capital in early April, but is not enjoying his freedom, according to his supporters.
This is his first public appearance since April, when his release has been repeatedly called for by his supporters, the Community of West African States (ECOWAS), the UN and the African Union.