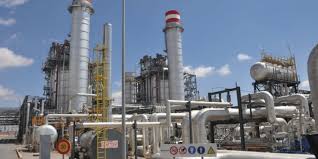 Morocco has emerged stronger from Algeria's attempts to weaponize gas exports when it stopped pumping gas to Spain via the pipeline crossing the North African Kingdom over the Sahara issue row.
The Algerian junta thought that shutting down the Maghreb-Europe gas pipeline would hurt Moroccan economy and kill the power plants of Tahaddart and Ain Béni Mathar operating with LNG.
But the Algerian blackmail strategy has failed as Morocco has purchased LNG from international market and used the idle pipeline infrastructure to re-start its two power stations.
The successful operation was jointly announced Tuesday by the National Office of Electricity and Drinking Water (ONEE) and the National Office of Hydrocarbons and Mines (ONHYM).
According to Spanish press reports, the LNG pumped from Spain into the Maghreb-Europe pipeline was bought by Rabat from the United States.
Moroccan authorities had deplored the Algerian unilateral decision of halting gas supplies, but said the move had "insignificant impact" on the Kingdom's supply of electricity as the country has built a resilient energy mix based on renewable energies to fuel its low-carbon and green economy transition.