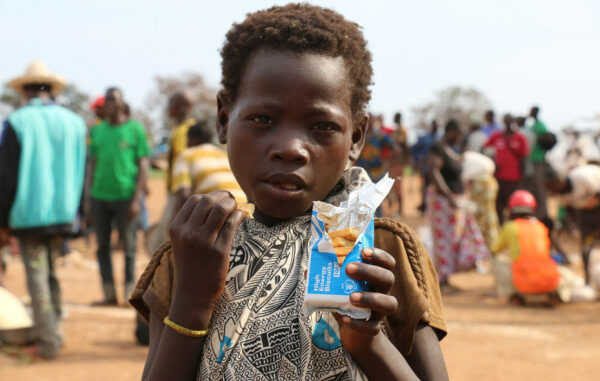 A sharp increase in prices of essential goods in the Central African Republic (CAR) linked to the Russia-Ukraine war will likely have a devastating impact on the already dire humanitarian situation there in coming weeks, the UN World Food Program (WFP) warned on Tuesday.
Some 2.2 million people are already affected by acute food insecurity in the Central African Republic, meaning that the global food, fuel and fertilizer crisis sparked by the conflict in eastern Europe will put basic food commodities and staples "out of the reach of many people", warned Tomson Phiri, WFP spokesperson.
"The figure may not shock you out of your seats, but when you look at the population size, that's nearly half the population of the Central African Republic," he told journalists.
To help, the UN agency needs $68.4 million urgently. "Without immediate funding, food and nutrition insecurity will only increase for millions of people," Phiri warned, adding that a sharp increase in commodity prices is only weeks away. "We expect a 30 per cent increase in rice, a 67 per cent increase for the price of wheat flour and a staggering 70 per cent increase in the price of vegetable oil."
To put CAR's food insecurity crisis into context, the country is on a par with Yemen, South Sudan and Afghanistan, in terms of its proportion of acutely food insecure people, according to the UN.