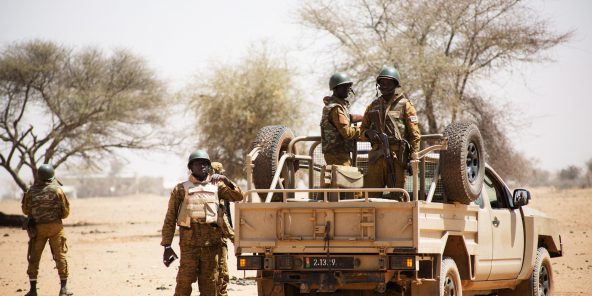 Armed men laid siege on Sunday 10 July to the town of Barsalogho, 45 kilometres north of Kaya, forcing the army to retreat. But the arrival of the air force and reinforcements enabled the attackers to be repelled. Five civilians, including a child, were killed, soldiers were wounded and a large quantity of equipment was taken away or destroyed by the attackers. On Monday, the attackers returned to the area before being repulsed a second time. This attack in the very strategic commune of Barsalogho is worrying the populations of the region, especially those of Kaya.
According to witnesses, the armed men who broke into Barsalogho for a second time had music equipment on their motorbikes. "It is with this equipment that they are certainly preaching," said our source.
The assailants surrounded the commune and started shooting. But the arrival of the defence and security forces as reinforcements enabled them to be repelled. Everyone is trying to get back to the town of Kaya, some 40km away, according to our source.
If Barsalogho gives way, the last remaining villages in the area are bound to be emptied. These villages cannot resist. "Fear reigns in Barsalogho and the town of Kaya is threatened by this new attack," says a local resident. According to a security source, all localities are threatened.
"Kaya is undoubtedly in the eye of the storm. The whole north of the town is bushland and the shifting terrain makes it difficult to control and defend," says this specialist. He explains that even if these armed groups are capable of creating unrest, it will be very difficult for them to take over a large town in the long term.