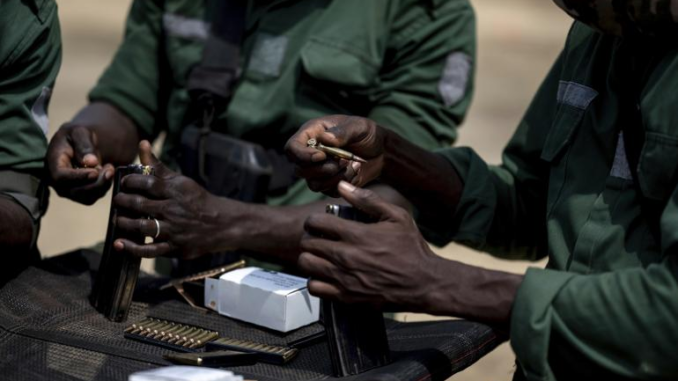 Some 50 Ivorian soldiers who arrived at Bamako airport on Sunday on a special flight were still being "held for verification" on Monday, a Malian police official and an Ivorian army official said.
"The 49 unarmed Ivorian soldiers arrived at Bamako airport on Sunday by a special flight and had no mission orders. We have warned the national authorities. They are currently being held for verification," a police official at Bamako airport said Monday.
"At first, it was thought that all these people would be taken to a gendarmerie camp to continue the investigations. But in the end, they are being held at Bamako airport," he added.
"They have not been subjected to any degrading treatment," said an official at Bamako airport.
The news of the "arrest" of Ivorian soldiers began to spread on social networks on Sunday before going viral, with some accusing them of being "mercenaries" who had come to Mali "to carry out a coup".
"There were no arrests. They were taken to the gendarmerie school for checks," an Ivorian army official said.
The Ivorian soldiers were brought to Mali on the basis of an agreement to work at the logistics base of the German company Sahelian Aviation Services (SAS), according to an Ivorian diplomatic source. The information was confirmed by an official of the German company.
The group of Ivorian soldiers also includes Ivorian peacekeepers from the UN mission in Mali (Minusma) based in Mopti (centre) and Timbuktu (north), the Ivorian diplomat said.
When contacted, UNMISSA declined to comment. The 49 Ivorian soldiers arrested on Sunday at Bamako airport are considered as "mercenaries" by the Malian authorities, the transitional government spokesman, Colonel Abdoulaye Maiga, announced on Monday evening.
"The transitional government has decided to refer this case to the competent judicial authorities," he added.