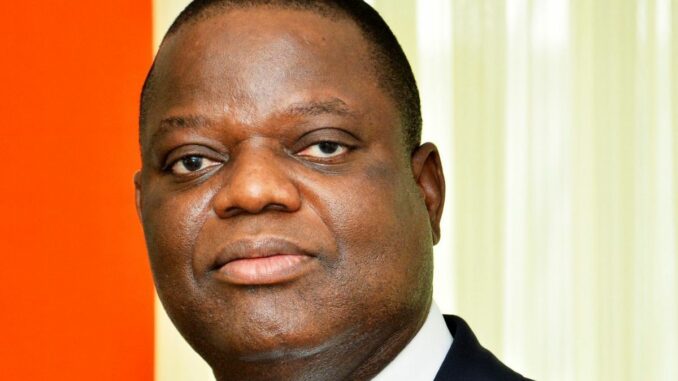 Sébastien Ajavon, a presidential candidate in 2016, was arrested after about 18 kilos of pure cocaine were found in a container destined for one of his companies.
The Beninese state will auction off luxury furniture and a vehicle seized from the home of Sebastien Ajavon, a wealthy businessman and exiled opposition figure twice convicted by his country's judiciary, according to a statement Tuesday from the Treasury.
A total of 140 pieces of luxury furniture, works of art and household appliances, as well as a Rolls Royce car with a price tag of 80 million CFA francs (122,339 euros) are being put up for "auction at the request of the Beninese state", the Beninese Treasury's judicial agency said.
The sale is due to take place on 9 August in Cotonou.
On 1 July, Mr Ajavon's home, located in the heart of the economic capital, was emptied by the tax authorities escorted by an impressive military and police detachment.
Sébastien Ajavon, who made his fortune in agribusiness, came third in the 2016 presidential election and rallied behind the current president, Patrice Talon.
The relationship between the two men, two billionaires who opposed each other in politics and business, had quickly deteriorated.
In October 2016, Mr Ajavon was arrested after the discovery of about 18 kilos of pure cocaine worth an estimated 14 million euros in a container destined for one of his companies. He was released a few months later for lack of evidence and "for the benefit of the doubt".
But a special court then sentenced him in 2018 in absentia to 20 years in prison.
This conviction was deemed illegal by the African Court of Human Rights, which was seized by the exiled opponent in Paris, but Benin refuses to cancel it.
He was again sentenced in March 2021 to a second five-year prison term for "forgery, use of forgery and fraud".
Elected in 2016 and re-elected in 2021, President Talon has undertaken a series of political and economic reforms to put his country on the path to development. But this impressive modernisation has also been accompanied by a major step backwards in democracy, according to the opposition, which has been reduced to almost nothing today.