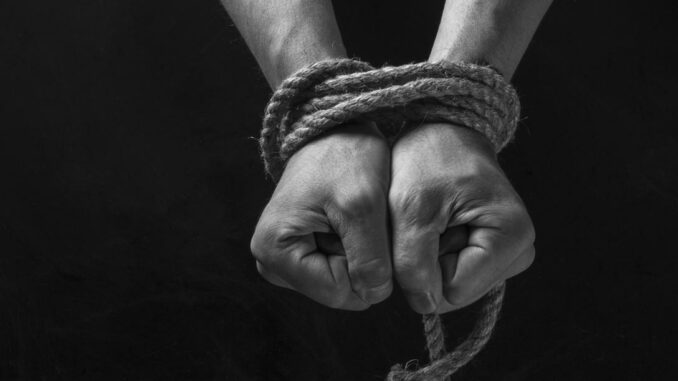 A Catholic priest abducted last week in northwestern Nigeria was killed by his captors while another priest kidnapped the same day managed to escape, the regional head of the Christian Association of Nigeria said Wednesday.
The northwestern and central parts of Nigeria are the scene of criminal gangs, known locally as "bandits", who attack, loot and kill large numbers of residents. These "bandits" also carry out numerous kidnappings of schoolchildren, villagers, travelers and public figures, including priests, for ransom.
Priests John Mark Chietnum and Donatus Cleopas were abducted on 15 July from a church in the village of Yadin Gura, Kaduna State, where they had stopped for the night, said Joseph Hayab, head of the Christian Association of Nigeria (CAN) in Kaduna.
On Tuesday, priest Donatus Cleopas managed to escape from his abductors as they were on their way to meet an emissary of the CAN to exchange him for a ransom, according to the association.
"Reverend Father Cleopas, who escaped his captors, confirmed to us that his colleague Reverend Father Chietnum was killed on the day of their abduction," Hayab said. "We have been able to recover the body of the deceased priest, which has decomposed considerably, and we will proceed with the burial tomorrow," he added.
Mr Hayab negotiated for several days with the bandits, who had initially demanded 60 million naira (about $145,000) for the two priests. "We did not know that one of them had been killed," Mr Hayab said, adding that they finally agreed on a "reasonable amount", without giving further details.
In his flight, the priest did not have time to reach his parish, and the bandits kidnapped the man sent by the association to pay his ransom, the source said. Priests are "deliberately targeted by the bandits, who have kidnapped 13 in the last two years," he added.
Kaduna is one of the states most affected by gang attacks. In March, gunmen attacked a passenger train between Nigeria's capital Abuja and Kaduna, killing eight people and kidnapping dozens.