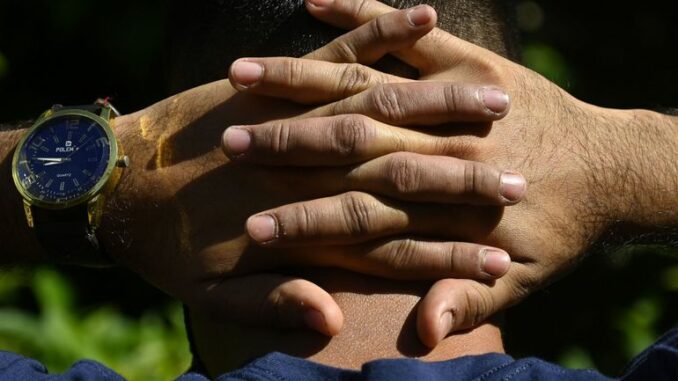 In the struggle against armed groups responsible for deadly attacks in the north of the two countries, security forces in Benin and Togo violated human rights, according to Amnesty International on Wednesday.
The NGO stated in a statement on the day when French President Emmanuel Macron was visiting Benin, "The authorities of Benin and Togo must ensure that the fight against armed groups respects human rights."
The NGO specifically condemns arbitrary arrests and detentions directed at members of the marginalized Fulani community, which is occasionally charged with collaboration with armed groups.
Additionally, it criticizes the restriction of Benin's and Togo's freedom of expression following the arrest of journalists in the country's north at the beginning of 2022. "The danger of armed groups is used as a justification to curtail civil and political rights," Samira Daoud, regional director of Amnesty International for West Africa, was quoted as saying in the statement.
"French President Macron must not disregard these abuses in his impending meetings with the Beninese authorities in the name of a joint worldwide battle against terrorism, or of France's economic and political interests," she continued. On Tuesday night, President Macron traveled to Cotonou, where he would meet with his Beninese colleague Patrice Talon on Wednesday.
Since the end of 2021, the north of Benin and Togo have been battered by attacks perpetrated by armed groups that were previously active in neighboring Burkina Faso and Niger. Some of these attacks have been claimed by jihadist groups.
The Beninese and Togolese armies are deployed in the northern part to contain the progression of these groups towards the south. Both countries are regularly accused by human rights organizations of authoritarian excesses.