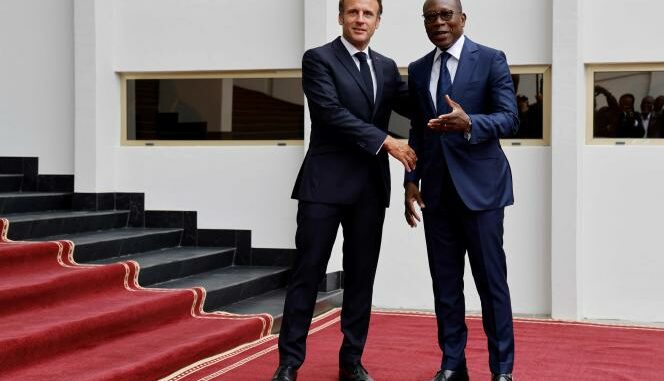 The judiciary decided on Wednesday 27 July to release and place under judicial supervision 30 opposition activists, detained for acts committed during the presidential election of 2021 which had caused unrest. Among them, a former minister and a well-known activist.
They leave the prison and return home but are placed under judicial supervision. It is a semi-freedom, but a relief for the beneficiaries, their parties and their lawyers.
Among them, the former minister and prefect Ali Houdou, a young activist of 30 years and a former head of a public company, close to Boni Yayi. All were arrested during the unrest at the time of the April 2021 presidential elections.
A few hours before the court's decision, the Beninese head of state said he had discussed the fate of opponents face to face with his French counterpart visiting Cotonou. Coincidence or consequence of the meeting?
Those close to the government recall that this is the third wave of people released and placed under judicial supervision, as was the case in October 2021 and last June. Joël Aivo and Reckya Madougou are not concerned and continue to serve sentences of 10 and 20 years in prison.
Asked during his joint press conference with Emmanuel Macron about potential gestures towards exiled personalities or detained opponents, Patrice Talon said he was "right in his boots" while evoking an opening. In Benin, there are no political prisoners," he said. No one is detained for their political opinion. But people are detained for committing crimes or offenses in the political field. So it could be that in the future, in my time or after me, that acts of pardon or amnesty will be taken in favor of these people. It is possible.