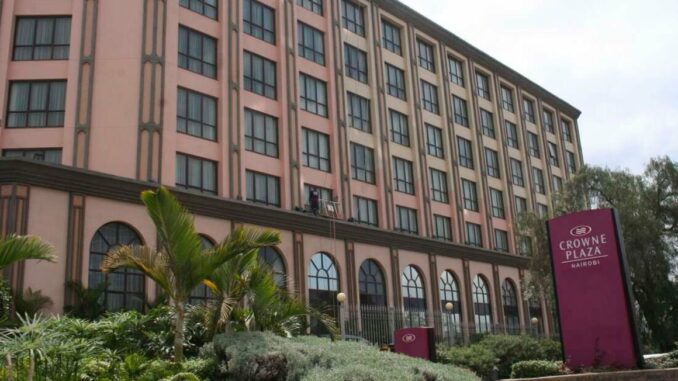 Kasada Hospitality fund, an independent Qatari investment platform dedicated to hospitality in Sub-Saharan Africa, has acquired Nairobi-based Crowne Plaza Hotel for nearly $39 million with help with Qatar sovereign wealth fund, Qatar Investment Authority (QIA), reports say.
"Crowne Plaza was sold but the owners have still not received the payment in full," an advisor involved in the deal told the Business Daily Africa.
"Plans to sell the hotel have been on the table since 2020. The hotel was struggling with bank debts," they noted, adding the latest deal has already received regulatory approval.
Nairobi's Upper Hill area-based hotel was opened in 2010 and tapped the Crowne Plaza brands under the InterContinental Hotels Group.
The deal adds the Crowne Plaza Hotel Kasada's asset acquisitions on the continent after the fund acquired hotels in Rwanda, South Africa, Senegal, Cameroon and Namibia over the past 18 months.
The fund enters Kenya in a period when top hotels have either closed shop or witnessed ownership changes as the sector recovers from Covid-19 travel curbs, Business Daily Africa reports.
QIA is the fourth largest of its kind worldwide. It last month 32 residential assets in Japan for an undisclosed amount, according to property firm Gaw Capital Partners.