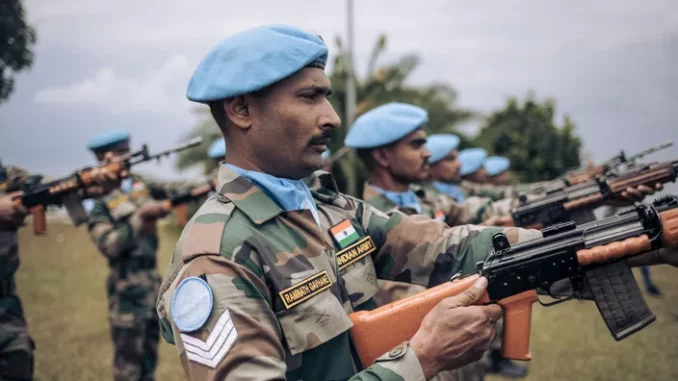 The eastern DRC town of Butembo, the scene of violent anti-UN protests in late July, was attacked on Tuesday by militiamen who attacked a UN force site whose personnel have been redeployed outside the town, authorities said.
The army retaliated, two attackers were killed and four captured, Commissioner Roger Mowa, mayor of Butembo, a major commercial hub in North Kivu province, told reporters. The town, he said, was "secure". These armed men "believed that we had lied, that the blue helmets of Monusco (UN force in the Democratic Republic of Congo) had not left. They went to attack this base and fortunately they didn't find anything inside," the mayor added.
On Thursday, the military governor of North Kivu, on a visit to Butembo, had assured that Monusco had "already left" and that its equipment still in the city would be evacuated. Monusco had then assured that it was "not leaving Butembo" but that it was "temporarily suspending its operations" there. The mayor of Butembo then circulated a timetable for Monusco's "relocation plan", with vehicle movements planned for all nights between 20 and 24 August.