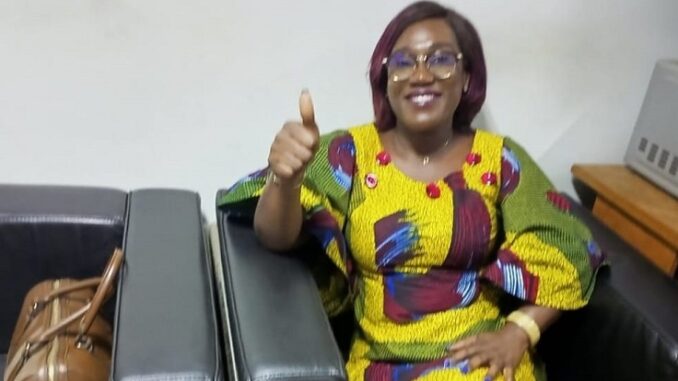 The Ivorian civil society leader Pulchérie Gbalet, who had already been briefly arrested and detained on her return from Mali three weeks ago, was arrested again on Monday in Abidjan, her relatives and lawyer announced on Tuesday.
"Gbalet Pulchérie received a call from the director general of the national police asking her (…) to pick up her passport and phone, which were confiscated during her first arrest," said David Samba, her collaborator, who is also in charge of civil society in Ivory Coast. "She left to retrieve these effects and was held by the police for a hearing in the absence of her counsel," he added.
Mr Eric Saki, Pulchérie Gbalet's lawyer, confirmed this arrest, denouncing a "way of doing things that is totally contrary to the rules of criminal procedure". The lawyer also denounced a "search in progress" at his client's home, "on what basis we do not know", saying he was not aware of the charges against Ms. Gbalet.
Pulchérie Gbalet, president of the organization Alternative citoyenne ivoirienne (Aci), had already been briefly arrested and detained in early August on her return from Mali, in a context of tension between the two neighbouring countries. She had met with NGO leaders and people close to the military junta that has been in power in Mali since August 2020, discussing with them the fate of 49 Ivorian soldiers detained in Bamako since 10 July.