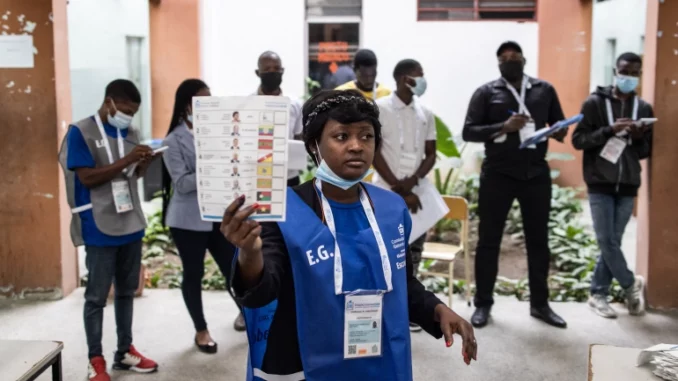 Angola's outgoing president Joao Lourenço was on course for a likely victory over his charismatic opposition rival on Thursday, according to results that are still partial but already account for the vast majority of the votes in the most hotly contested election in the country's history.
With more than 86% of the votes counted, the MPLA, the former all-powerful single party that has ruled Angola since 1975, is leading with 52.08% of the vote, according to the electoral commission. But the opposition is on course for a historic score: the National Union for the Total Independence of Angola, Unita, has so far won 42.98% of the vote. The former rebel movement, which brings together disenchanted youth and those forgotten by growth, is currently leading in the capital Luanda.
There are no presidential elections in Angola. According to the constitution, the head of the list of the party that wins the legislative elections is invested as head of state. In 2017, the MPLA won a comfortable victory with 61% of the vote, winning 150 of the 220 seats in parliament, more than the two-thirds needed to pass its bills without the support of another party. In 2012, it had won 71.84% of the vote.
Observers had predicted a close election this time, even though the incumbent, 68, was the favorite. The Popular Movement for the Liberation of Angola (MPLA) is losing ground in a country rich in natural resources but plunged into serious economic difficulties. The opposition has become more muscular since the arrival of a leader, 60-year-old Adalberto Costa Junior. It has also broadened its base by joining forces with several other parties.
"Don't let them steal our hopes," Mr Costa Junior posted on Facebook after the partial results were announced. His party said last night that, according to their own count, "the trend indicates a Unita victory in all provinces of the country".