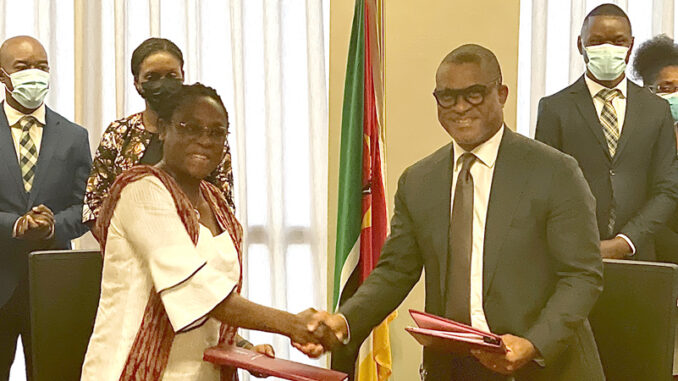 World Bank to disburse $300 million in direct support to Mozambique's State Budget, six years after international partners suspended the model due to hidden debts.
The amount, disbursed as a "donation," will be used to finance infrastructure projects, with the aim of "boosting the economy and improving the living conditions of Mozambicans," explained the Minister of Economy and Finance, Max Tonela, moments after signing an agreement with the World Bank in Maputo early last week.
This is the first direct aid from the World Bank to the Mozambican State Budget since the disclosure of the so-called scandal of hidden debts in 2016, which led international partners to suspend direct financial aid following the disclosure of loans from public companies that had not been communicated either to the parliament or to international donors.
In addition to infrastructure, Max Tonela continued, the support will be applied to projects in the health, education and social protection sectors, as well as in areas linked to access to energy and drinking water.
The agreement, whose approval had been announced in May, is supported by the positive results under the reforms that the Mozambican government has implemented to regain the trust of international partners, with emphasis on "maintaining an appropriate macroeconomic policy framework," noted the World Bank representative in Mozambique.
"Given the high burden of Mozambique's public debt, the World Bank's financial support takes the form of grants. In this way, the funding does not increase Mozambique's public debt," Idah Riddihough explained.
In May, the International Monetary Fund (IMF) also approved an agreement with Mozambique for an Extended Financing Program (until 2025) worth $470 million (472 million euros, current exchange rate).