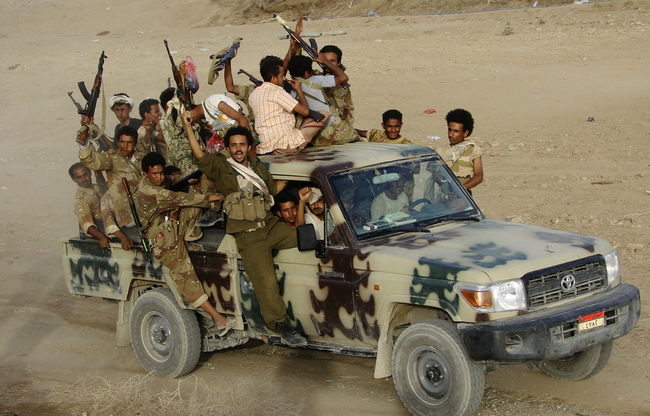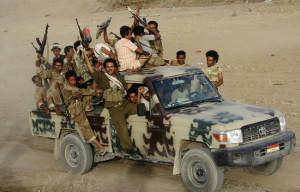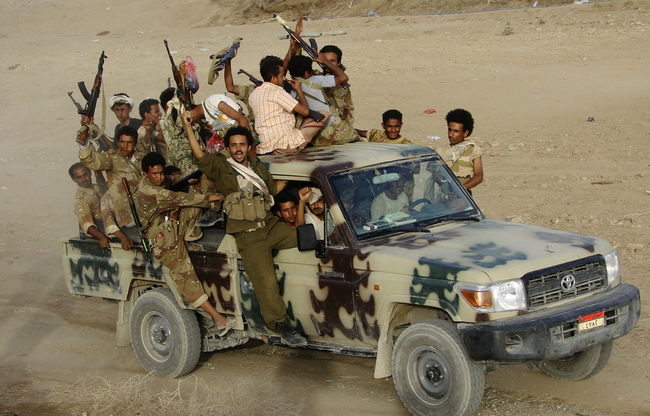 Fighting between the army and armed men linked to Al Qaeda in the Arabian Peninsula (AQAP) has become much more of a hit-and-run tactic after the army carried out a heavy offensive on them forcing the groups to go further south and into the mountains. In their latest move, they surprised troops stationed in Azzan and Gol al-Rayda districts of Shabwa province and killed almost a dozen soldiers, amongst them an army colonel, after several hours of gun battle.
The districts used to be under the control of the militants but the government took it over from them a couple of weeks ago. According to Lieutenant General Ahmed Saif al-Yafe'i, head of the Yemeni army's Third Military Command, the attack on the two military outposts is a desperate attempt by "a group shaken by defeat." He added that the group is now using children to continue its fight and claimed to provide evidences soon.
Yemen is one of the poorest countries in the Middle East. Fighting in the country has been going on for several years and the government is finding it hard to become victorious. Tribal clashes are also a challenge to overcome. The U.S army is using drones to fight the terrorists but has been criticized for the collateral damages that it has caused.
Terrorists have turned to suicide bombings targeting security personnel and launching attacks on government infrastructures. Last week, four soldiers were killed in a gun battle with militants near the presidential palace in Sanaa.
Despite the ongoing battle with AQAP and Ansar al-Sharia, an affiliate of the former, the government also has to deal with a rebel group based in the north and the continuous secession demand of the southerners.