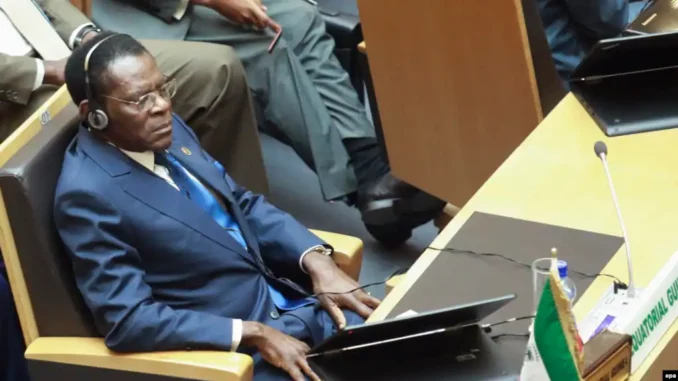 Initially scheduled for the first quarter of 2023, the presidential election in Equatorial Guinea will instead take place towards the end of this year, an official source said.
According to a decision of the parliament on Monday 5 September, the advance poll will be held at the same time as the legislative and municipal elections normally scheduled for November 2022. However, the authorities did not give a precise date for the poll.
"The decision to hold all the elections at the same time is motivated by the desire to help the government meet its many obligations at a time when the economic crisis is hitting the world in general and our country in particular," said President Teodoro Obiang Nguema Mbasogo.
The President of the Senate, Teresa Efua Asangono, formally handed over the decision to the Head of State.
President Obiang Nguema Mbasogo, 80, has been in power since 1979, making him the longest-serving head of state.
It is not yet clear whether he will run for another seven years or whether he will hand over to his son, Teodoro Nguema Obiang Mangue, the current vice president in charge of defence and security.
"The financing of [several] elections was going to have an impact on the economic situation of the country," the president said. Of the country's 1.6 million inhabitants, a total of 427,661 voters were registered during the 11-23 July 2022 electoral census.
The Equatorial Guinean parliament is bicameral: the Senate has 75 seats, 15 of which are appointed by the head of state; the Chamber of Deputies has 100 seats.