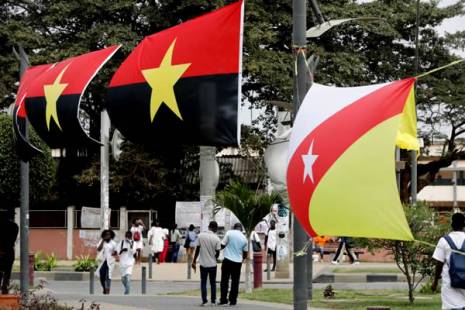 The FNLA, PRS, APN, and CASA-CE coalitions require an additional 600 million kwanzas (1.3 million euros) each to pay list delegates who participated in the general elections and who have since requested the Angolan President's intervention in order to clear arrears.
According to Benedito Daniel, the president of the Social Renewal Party (PRS), there is widespread concern regarding the payment of list delegates who participated in the elections on August 24. As a result, the parties have filed a collective request to the Angolan President.
The PRS leader stated, "It was a collective complaint with all the parties that feel this need, the requirement is more or less the same, and we each need roughly 600 million kwanzas for this payment.
Each party received 1,112 million kwanzas (2.6 million euros) for the elections on August 24, about three times as much as in 2017.
Contrary to what occurred in 2017, according to the head of the social renovators, list delegate subsidies "should be supplied by the National Electoral Commission (PRS), but sadly this sum was not made available."
Accordingly, he assumed that the complete subsidy is "insufficient has not arrived for the payment of the list delegates."
In the case of the PRS, "despite the fact that we have already submitted a complaint to the head of state to see if this condition can actually be noticed, we have made some steps within the possibilities we have to try to respond to this dehydrated condition."
The payment of their subsidies is being demanded by representatives on the list of the numerous political groups that ran in the fifth general elections in Angola, and even these have already staged protests at the headquarters of their respective parties.