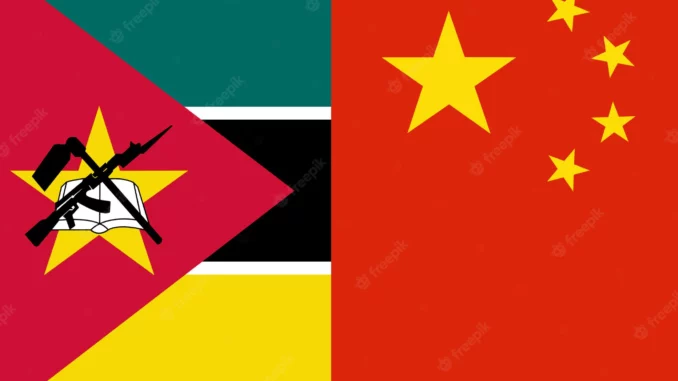 China will donate the equivalent of 13.9 million euros and cancel 7 million euros of Mozambique's debt under agreements signed Tuesday in Maputo between the two countries.
The donation is part of an Economic and Technical Cooperation Agreement signed by Mozambique's Minister of Foreign Affairs and Cooperation, Verónica Macamo, and the Chinese ambassador in Maputo, Wang Hejun.
Macamo and Wang also signed an Agreement on Partial Forgiveness of Mozambique's Debt and a certificate of delivery of humanitarian food assistance by Beijing.
"This gesture is another unequivocal symbol of our deep friendship, solidarity and cooperation forged since the times of the national liberation struggle, in which the People's Republic of China granted its precious multiform support to the Mozambican people," said the Minister of Foreign Affairs and Cooperation.
Referring specifically to the Partial Debt Forgiveness Agreement, Verónica Macamo noted that the understanding will contribute to the relief of public accounts and to making resources available for the country's social and economic development projects. "The People's Republic of China is a friendly country that has been by Mozambique's side, giving its contribution to efforts towards the sustainable development of our country," she said.
For his part, the Chinese ambassador noted that the two countries have intensified cooperation in various fields, consolidating historical ties. "China will continue to expand the forms and fields of cooperation with Mozambique and promote, according to Mozambique's needs, more pragmatic and mutually beneficial projects," he stressed.
In March 2021 Mozambique's Minister of Economy and Finance, Adriano Maleiane, had told the parliament that the country owed 1,700 million euros to China, equivalent to 16 percent of the total value of public debt (estimated at 10,420 million euros).
Almost all the amount of 1,660 billion euros was owed to the Chinese Exim Bank for construction of roads and bridges, including the Maputo ring road, the suspension bridge over the Maputo bay and roads to the south, Maleiane had said.