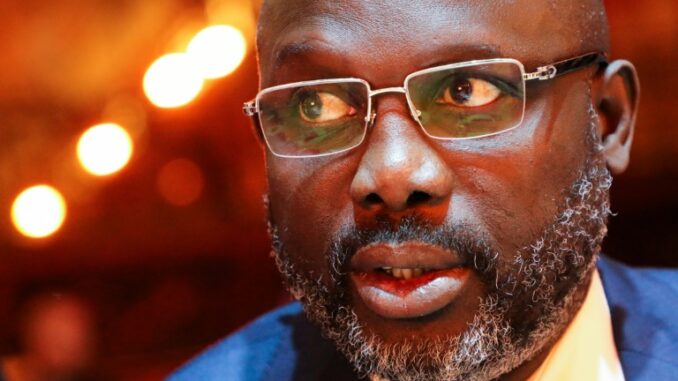 Liberian President George Weah on Monday accepted the resignation of three senior officials accused by the U.S. administration of alleged corruption and embezzlement, the presidential office said Monday.
Weah had decided in mid-August to suspend the three officials after the US administration decided to sanction them for corruption cases related to multi-million dollar contracts and the diversion of at least $1.5 million to a private account.
Nathaniel McGill, the former minister of presidential affairs and chief of staff to the president, Bill Twehway, head of the National Port Authority, and Sayma Syrenius Cephus, attorney general, all resigned, according to two presidential press releases.
The case made headlines in Liberia for weeks and President Weah was criticized by opposition leaders and human rights groups for not sacking them.
Mr. McGill dismissed some of the charges and described the others as "vague" in a letter to the president in mid-August. Mr Cephus had also written to the head of state to deny everything.
They officially resigned on Monday.
Corruption is endemic in Liberia, ranked 136th out of 180 by the anti-corruption NGO Transparency International in its 2021 report.
Fighting corruption like fighting poverty was one of the main promises that helped elect the former football star in December 2017. In his inaugural speech in January 2018, George Weah said he had been given "a mandate to end corruption in public service". "I promise to honour that mandate," he said.