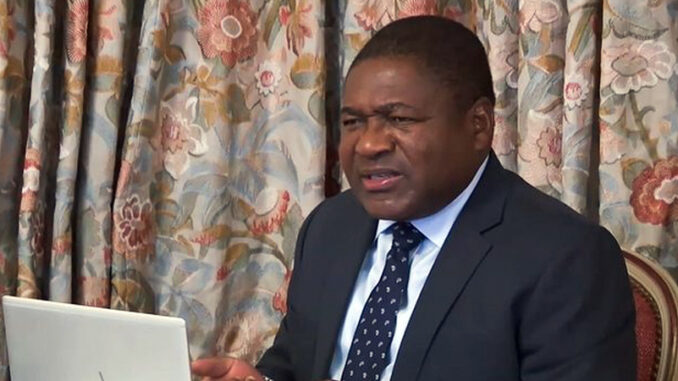 The Mozambican President, Filipe Nyusi, defended today that the oil companies will resume the gas projects in Cabo Delgado, considering that there is more security than before the attack on Palma and that the world demand requires it.
The success in fighting terrorists in the Mocímboa da Praia – Palma axis, which includes roads and access to the port, provides a situation of greater stability" than before the attack on the town in March 2021, said the Mozambican head of state at a conference on gas in Maputo.
On the other hand, the new context, especially with the cut of gas supply from Russia to Europe, allows Mozambique's supply to go "beyond the volumes to be produced" estimated by the initial studies of the projects.
"The rise in energy commodity prices appears favorable to the profitability of investments," he stressed, emphasizing that the figures are well above the models used in 2019 to launch the Rovuma basin projects.
"In this context, it is our expectation that development activities will be resumed by the concessionaires of area 1," the consortium led by TotalEnergies and which suspended the construction of the gas liquefaction plant due to deteriorating safety conditions.
Similarly, Nyusi advocated for "as soon" as possible, the final investment decision in area 4, led by ENI and Exxon.
The Mozambican President said he will hold "more specialized meetings" with the sector to study "other support measures to maintain security."
"The terrorists are on the run" and the "Defense and Security Forces (FDS) are stabilizing all affected districts," with local administration and public services returning, he added.
"Last week there were more than 10,000 people in Palma," he added, a population that "is also timidly beginning to return to Mocímboa da Praia," he concluded.