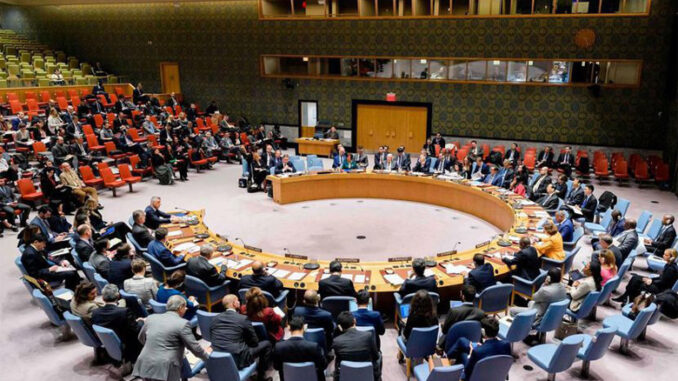 The UN Secretary-General Antonio Guterres has warned again that the Polisario Front obstructed the ground patrols that were supposed to be carried out by the UN mission in the Sahara, MINURSO, to the east of the berm, similar to the patrols it is carrying out in the sites of Morocco's Royal Armed Forces.
The annual report of the United Nations Security Council on the Moroccan Sahara confirmed that the MINURSO's ground patrols attempted to conduct a total of 2,407 visits to the Polisario units, but the front's leaders prevented them from reaching those headquarters, and the same applies to the logistical land convoys that the "Polisario" prevented.
"I strongly urge the Frente POLISARIO to remove all restrictions to the free movement of MINURSO military observers, ground convoys, air assets, and personnel east of the berm," the UN report urged.
"MINURSO ground patrols attempted to conduct a total of 2,407 visits to Frente Polisario units and headquarters but were denied access," the report said, emphasizing that Polisario denied MINURSO's group patrols inside Polisario headquarters.
The UN document pointed out that the acting commander of the MINURSO force was unable to establish direct contact with the military elements of the Polisario, and all contacts were made only through written correspondence, indicating that the front also rejected requests to increase the frequency of the mission's logistical trips.
The report also stressed the Polisario's categorical rejection of the mission's efforts to investigate air or ground patrols east of the berm, while the MINURSO's mission in the Moroccan Sahara was able to conduct 6,167 visits to the headquarters of the Royal Armed Forces, as well as sub-units and observation posts west of the berm.
The report stated that cooperation and communications at the strategic level continued between the MINURSO in the Moroccan Sahara and the leadership of the Royal Armed Forces without change, alerting the international community's concern over the presence of drug smugglers and criminal elements in the region.
With regard to the "military war" promoted by the Polisario in the region, the UN report said that the mission was unable to directly monitor the exchange of fire through the security wall, or verify the details of individual incidents, explaining that the mission was unable to verify the information independently.
The document also warned of "the risk of escalation between the parties in the buffer zone after the ceasefire agreement, which contributes to increasing tension in the region," calling on the parties to the conflict to deal with the UNSG personal envoy Staffan de Mistura with "an open mind in order to facilitate the peaceful political process."
The annual report of the Secretary-General of the United Nations on the Sahara conflict also called on the countries of the region to engage in "good faith" in political negotiations to end the conflict, pointing to the United Nations' readiness to hold intensive meetings with all concerned with the file.