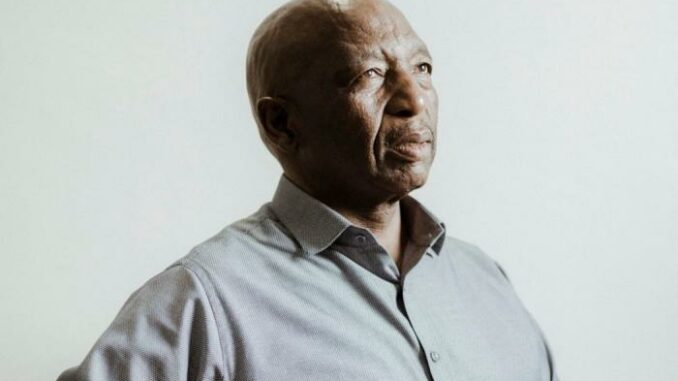 Sam Matekane started out as a 22-year-old donkey farmer and made his fortune in diamond mining. He launched his party six months before the election.
He could spring a surprise in Lesotho: millionaire Sam Matekane, who made his fortune in diamond mining and is considered the richest man in the small African kingdom, is among the favorites in the race for prime minister.
The constitutional monarchy of 2.2 million people, where the king has no power, and which is landlocked in South Africa, is holding parliamentary elections this Friday, October 7 with an uncertain outcome that will lead to the appointment of a new head of government.
The country has a long history of political instability and prime ministers over the past decade have been systematically ousted before the end of their term.
"All these successive governments, we supported them" financially, says the stocky 64-year-old businessman with short hair and a thin mustache. "But we realized that we had to take things in hand.
He started from nothing when he started raising donkeys at 22, and he intends to succeed in politics with the firm belief that running a government is not much different from running a business. His goal is a landslide victory at the polls and no alliances: "I want to go it alone," says the new politician with the charming smile.
A fan of motorcycle racing, he likes to move fast: his party, called "Revolution for Prosperity", was launched barely six months before the election. In a few weeks, he has recruited former ministers, a former governor of the Central Bank and wealthy businessmen.
Born on March 15, 1958 in the central village of Mantsonyane, Mr. Matekane is the seventh of fourteen children. He went to Catholic schools and has gained popularity in the country by building schools, a stadium and a theater. He funds scholarships and sponsors the national soccer federation. During the coronavirus pandemic, he helped purchase vaccines.
At the head of a myriad of companies under the Matekane Group of Companies (MGC), he runs a company operating the Letseng mine where the world's fifth largest diamond (910 carats) was discovered in 2018.