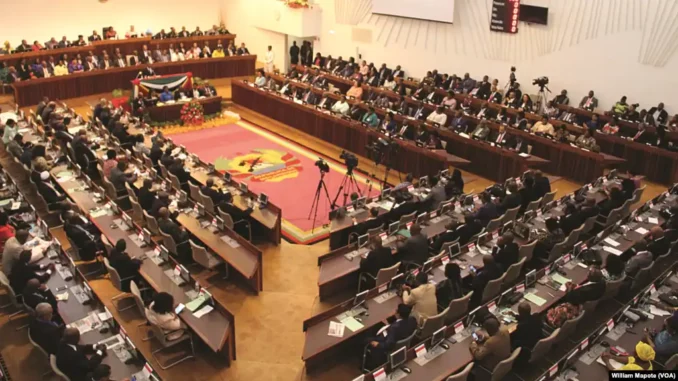 The approval by consensus among the three parliamentary benches of the New Single Wage Scale (TSU) shows how much the Mozambican Parliament is following the Executive, say analysts, who argue that it is necessary to rethink the way in which Mozambique elects its representatives.
The new salary scale had already been approved in a previous session of Parliament, which has specialized committees, and the question is how it was approved as it was, without any criticism or comment from the deputies.
And this happened again last Friday, an approval that received prolonged applause from all deputies, being one of the few documents that received unanimous support.
The jurist and political analyst, Tomás Vieira Mário, says that these practices of the Assembly of the Republic have been common, of it being reduced to a notary service, in other words, stamping the documents that come from the Government, without any added value that comes from the deputies themselves.
He noted that this shows the weak technical capacity that the Assembly of the Republic has, because unlike other parliaments, Mozambican deputies work alone, "they don't have technical offices that advise them, that give them technical inputs, because parliamentarians cannot know everything.
The Single Wage Table for public administration is an instrument defended by the government as essential for staff retention and salary justice in the state.
Mozambican President Filipe Nyusi, promulgated the law that introduces the Single Wage Table (TSU) in the Public Administration, says a statement from the Presidency of the Republic.