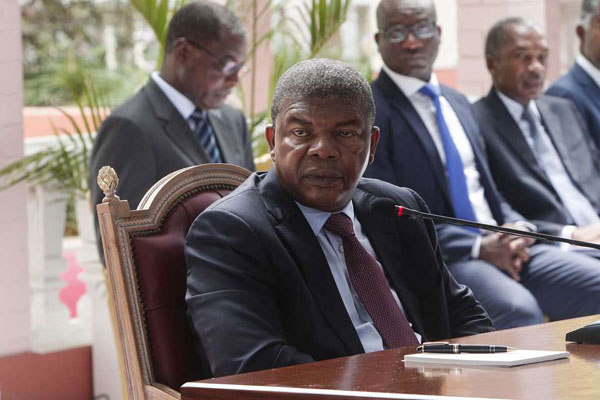 The President of the Republic of Angola, João Lourenço, talked on the phone yesterday with the Ukrainian President, Volodymyr Zelensky, and the subject discussed was the military conflict in Ukraine.
According to information made available on João Lourenço's official Facebook page, the topic discussed was "the military conflict in which Ukraine has been involved since last February", without further details.
The Angolan President has also been in telephone contact with his Russian counterpart, Vladimir Putin, with whom he broached the subject in April.
João Lourenço, who defended in his inauguration speech, on September 15, that Moscow should take the initiative to avoid escalating the conflict, is fluent in Russian, having studied in the former Soviet Union between 1978 and 1982.
The military offensive launched on February 24 by Russia in Ukraine has already caused the flight of more than 13 million people — more than six million internally displaced and more than 7.6 million to European countries — according to the latest data from the UN, which classifies this refugee crisis as the worst in Europe since World War II (1939-1945).
The Russian invasion has been condemned by the international community in general, which has responded by sending arms to Ukraine and imposing political and economic sanctions on Russia.
The UN has reported that 6,221 civilians have been killed and 9,371 injured since the war began, stressing that these figures are far from the real ones.