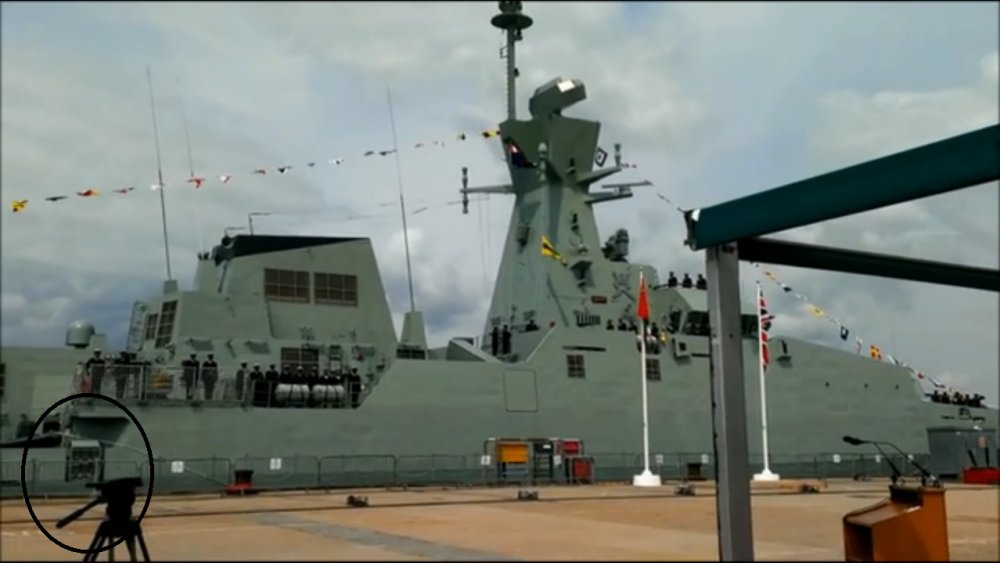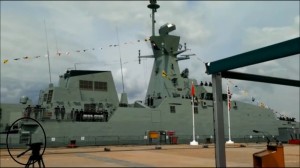 Oman's navy defense capabilities will be reinforced with the delivery of the 99 meter corvette designed Al Rasikh, the third and last warship of Project Khareef. A colorful acceptance ceremony was held at the British port of Portsmouth and was attended by officials from both countries. The warship was built by UK defense contractor BAE Systems. Two other warships, Al Shamikh and Al Rahmani, have already been delivered.
The warships of the Khareef project are equipped to defend against both surface and air threats with stealth features to operate undetected, an innovative hull design and electric propulsion to provide exceptional maneuverability, said the statement from BAE. They could also carry out several operations such as coastal patrols, disaster relief, search and rescue, and deterrence operations.
The Managing Director of BAE Systems Naval Ships, Mick Ord, said the warships were "completed to the highest standard" and handing it over to the Omanis marks a "proud day" to the Royal Navy of Oman. Al Rasikh will however not leave the British shores because its crew members will be undergoing a training program at davenport with the British Royal Navy which will be supported by the BAE Systems.
It has not been stated how long the training program will take before it set sails on its 3,000 mile voyage to the Middle Eastern country. Managing Director Ord is confident that Al Rasikh will not disappoint in its activities because its sister warships, Al Shamikh and Al Rahmani, "have already proven themselves to be incredibly capable." He acknowledged the teamwork and dedication of all those involved in the Khareef project.
Al Shamikh and Al Rahmani will be tested during summer to evaluate their performances in high temperature.