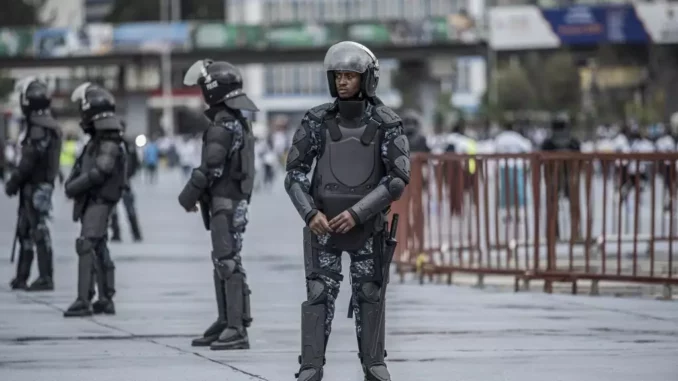 The Ethiopian government on Monday reiterated its readiness for peace talks, while saying it wanted to take control of federal sites in the northern region of Tigray, a day after the African Union (AU) called for an "immediate" cessation of hostilities there.
The government says it is "compelled to take defensive measures to protect the sovereignty and territorial integrity of the country" in the face of "repeated attacks" by rebel authorities in Tigray, in "active collusion" with "hostile foreign powers," the federal authorities said in a statement.
"It is therefore imperative that the government of Ethiopia take immediate control of all airports, other federal infrastructure and facilities in the Tigray region," it continued. And "while pursuing these objectives," the government says it is "committed to a peaceful resolution of the conflict through the AU-led peace talks.
AU Commission Chairperson Moussa Faki Mahamat called on Sunday for "an immediate and unconditional ceasefire" and said he was "gravely concerned about reports of increased fighting" in Tigray.
The United Nations, the United States and the European Union (EU) in particular voiced their concerns at the weekend, particularly about the bombing of the town of Shire, about 40 km south of the Ethiopian border with Eritrea. A member of the International Rescue Committee (IRC) died of injuries sustained in Friday's shelling, according to humanitarian sources. One of his colleagues was injured.
In its statement on Monday, the Ethiopian government said it "deeply regrets" all the "attacks" inflicted on civilians, including humanitarian personnel. It "reiterates its call to civilians and humanitarian actors to stay away from military installations" of the Tigrayan rebels, denouncing their "established habit of using civilians as human shields and civilian installations for military purposes.