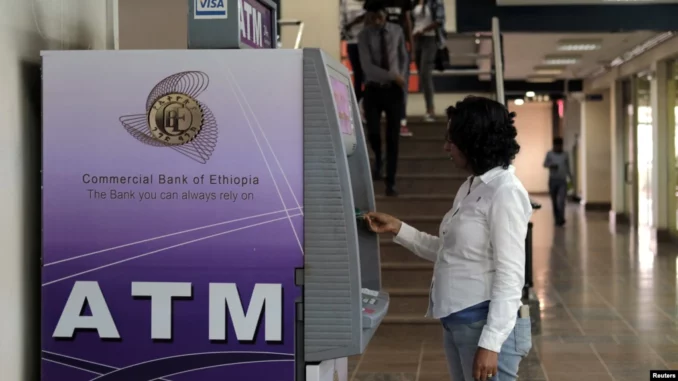 The Ethiopian government has banned banks from providing foreign currency to importers of some 40 products, including vehicles and alcohol, preventing them from being imported until further notice, in order to reserve the foreign currency that the country lacks for priority goods.
Ethiopia has strict legislation on foreign exchange and the holding and use of foreign currency. Importers must register with banks to obtain the foreign exchange needed for their operations.
In a letter to the central bank, the Ministry of Finance explains that "it is becoming necessary to use foreign currency specifically for basic foodstuffs, medicines and medical products (…) raw materials or capital goods" for local manufacturing.
Attached to the letter, posted Saturday on his Twitter account by Industry Minister Melaku Alebel Addis, is a list of products for the import of which "it will not be allowed to issue foreign currency for an unlimited period of time.
The list contains a variety of products, ranging from motor vehicles and motorcycles to wall clocks, umbrellas, carpets or soaps, as well as alcohol, perfumes or cigarettes. No recent public figures are available on the country's foreign exchange reserves.
At the end of March, the Ethiopian newspaper Reporter, citing the central bank's semi-annual report to members of parliament, reported that the country's foreign exchange reserves had fallen to $1.6 billion by the end of December 2021, or barely 1.3 months of imports.
Ethiopia is a major importer and has a "structural shortage of foreign exchange", as the French Treasury's Directorate General pointed out in its periodic bulletin in early October.
The authorities have recently tightened legislation on the holding of foreign currency for individuals and companies and banned all foreign currency transactions in Ethiopia.
They also cracked down on the black foreign exchange market in early October, when the dollar rose above 100 birr, nearly twice its official exchange rate in Ethiopia (about 52 birr), amid a surge in demand for foreign currency, according to the Ethiopian business press.
The NBE announced in early October that it had ordered the blocking of nearly 400 bank accounts, whose holders are suspected of illicit currency trading, and promised financial rewards to those who would denounce parallel market players.