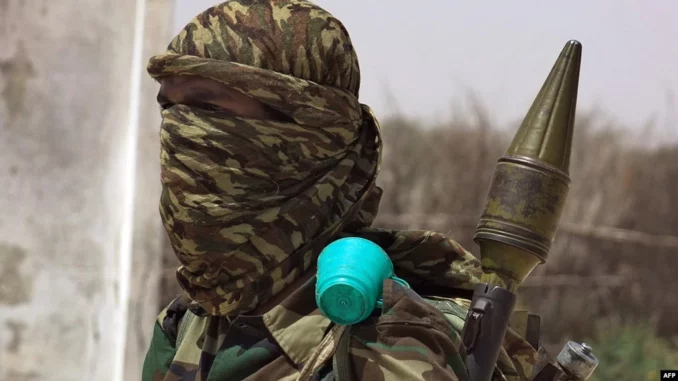 At least nine people were killed, including local officials, and 10 others wounded in two suicide attacks claimed by radical Islamist Shebab in central Somalia, as authorities announced they had killed a top leader of the jihadist movement.
"The terrorists carried out suicide attacks using two vehicles filled with explosives in Beledweyne," about 300 km north of the capital Mogadishu, said Mohamed Moalim Ali, police commander in the Hiiraan region. He said "nine people were killed, including the Hirshabelle state health minister and a district finance commissioner (…), and more than 10 others were injured.
The attack, which targeted a government building, was claimed by the radical Islamist Shebab, an al-Qaeda-linked group that has been fighting the Somali government for 15 years. "The explosion was huge and destroyed several buildings," said Mohamud Addow, a witness to the attack. "I saw several people taken to hospital, and several people dead," he continued.
The Somali government also announced on Monday the death of one of the most senior leaders of the Shebab, whose head had a price tag of three million dollars, in an air strike in southern Somalia.
Abdullahi Yare, a co-founder of the Islamist movement, was killed in an Oct. 1 drone strike by the Somali army and its "international security partners" near the coastal town of Haramka, the information ministry said. Abdullahi Yare was considered the candidate to take over the leadership of the movement from its ailing leader Ahmed Diriye, the ministry said.
In a statement, the U.S. military's Africa Command (AFRICOM) confirmed that it "conducted a drone strike on October 1 against the Shebab network" near Jilib, about 370 km southwest of Mogadishu. "The command's initial assessment is that the strike killed a Shebab leader and that no civilians were killed or injured," the statement said without specifying the identity of the intended target.
The shebab were driven out of the main cities of this Horn of Africa country, including Mogadishu in 2011, but remain established in large rural areas. In recent months, they have stepped up their attacks. On September 21, the U.S. military said it had killed 27 jihadist fighters in an air strike near Bulobarde, the main town on the road from Mogadishu to Beledweyne, a key town on the border with Ethiopia.