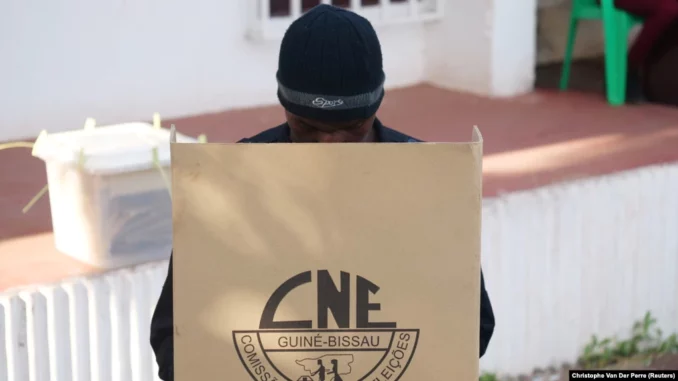 The Government of Guinea-Bissau will propose to the Guinean President, Umaro Sissoco Embaló, the holding of legislative elections on April 23, 2023, said today the Minister of Territorial Administration, Fernando Gomes.
The date to be proposed was approved by the majority of the political parties with and without parliamentary seats that met yesterday for almost four hours with the Government, the Technical Office for Support to Electoral Management (Gtape) and the National Elections Commission.
The Government's proposal presented to the political parties for holding legislative elections also included the dates of April 2 and 16, but the majority opted for April 26 to give the executive "room for maneuver," the minister said, stressing that during the meeting there was a "climate of total understanding."
"So now it is up to those in authority to pronounce it. It's not the political parties that decide, it's not the Government that decides, but the President of the Republic, and of course this date proposal will be presented to the President of the Republic to decide", said Fernando Gomes.
When questioned about the start date of the census, the minister said that it could take place from the end of November. "This date in fact allows us to organize elections without major concerns of failing and if the President of the Republic agrees with the date we will all work hand in hand with the political parties," he said.
Guinean President Umaro Sissoco Embaló dissolved Guinea-Bissau's parliament on May 16 and scheduled parliamentary elections for December 18, but last week the government admitted to postponing the ballot because it was "impractical."
Guinea-Bissau's main political parties have advocated a voter registration drive from scratch, which according to the law should take about three months, but so far it has not started.