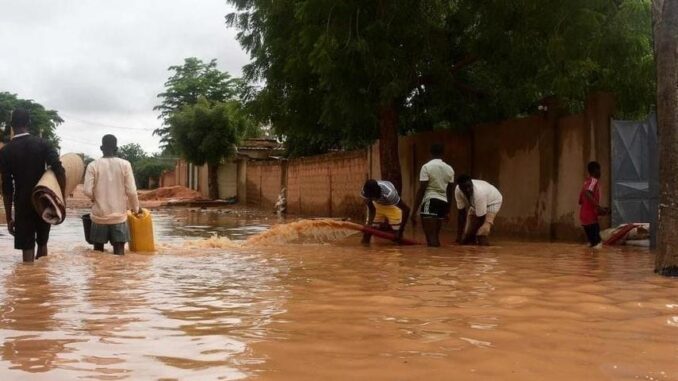 Mahamat Idriss Déby, the leader of transition in Chad, declared Wednesday state of natural disaster emergency after more than 1 million people across 18 provinces of the country have been affected by floods.
"All necessary measures must be taken by the public authorities to deal with the situation and help the affected populations throughout the country," Deby said.
The government calls for national solidarity and urges all national stakeholders and international partners to come to the aid of populations identified in the "crisis phase" and those in the "emergency phase" with emergency humanitarian assistance to cope with the floods, he indicated.
More than 1 million people in 18 provinces out the 23 making up the country have been affected by floods caused by torrential rains and outflow of rivers.
"These floods, both rainy and riverine, have also caused significant damage. These waters swallowed up more than 465,000 hectares of fields and more than 19,000 heads of livestock," Deby added.
The rainy season in the Sahel typically runs from June to September and routinely claims lives but this year, the devastation, and the rainfall, have been exceptional, say experts. "All our studies say that these rains can be linked with climate change," said Katiellou Gaptia Lawan, head of the national meteorological agency in neighboring Niger, the poorest country in the world by the UN's development benchmark, which has also been coping with devastating foods of similar proportions.
The UN indicated last week that a joint government and humanitarian team flood response plan has been developed to deal with the disaster, Anadolu news agency reports.
"The total amount required for this response plan is nearly $70 million for a target population of 800,000 people," said the UN which invited donors to support the ongoing efforts of the government and its partners.