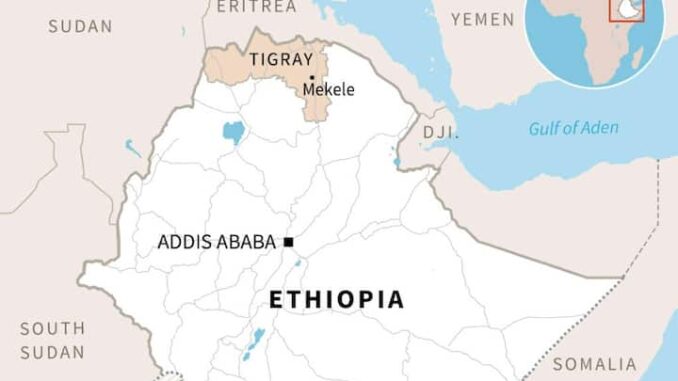 The Ethiopian government announced on Thursday that it would take part on October 24 in South Africa in talks organized by the African Union (AU) to try to end the war in Tigray, a region in northern Ethiopia.
Previous talks, convened in early October by the AU in South Africa, never got under way, partly because of organizational problems, diplomats said.
The AU Commission "has informed us that the peace talks are set for October 24 in South Africa. We have reconfirmed our commitment to participate," Redwan Hussein, national security adviser to Ethiopian Prime Minister Abiy Ahmed, wrote in a tweet.
The AU Commission, based in Addis Ababa, has not officially announced the talks and did not immediately respond to requests for confirmation.
When asked about the new talks, the rebel authorities in the northern region of Tigray, which has been in armed conflict with the federal government since early November 2020, simply reiterated their previous commitment to participate in peace talks.
"We have already announced that we would take part in a (peace) process under the aegis of the AU," said one of their spokesmen, Getachew Reda, without reference to the October 24 date. No details are yet available on the modalities of the talks or the identity of the mediators.
The AU recently set up a mediation "troika" headed by its special envoy for the Horn of Africa, former Nigerian President Olusegun Obasanjo, assisted by former Kenyan President Uhuru Kenyatta and former South African Vice President Phumzile Mlambo-Ngcuka.