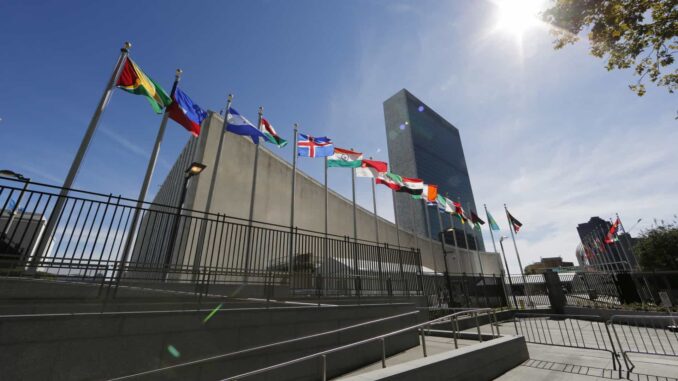 The eradication of extreme poverty in Cape Verde is the priority of the new cooperation framework 2023-2027, signed yesterday between the United Nations System and the Cape Verdean government, worth $115 million.
"A cooperation framework of hope, which puts people at the center of our action, particularly those who are falling furthest behind," said the United Nations System's resident coordinator in Cape Verde, Ana Graça, after signing the new framework cooperation program for Sustainable Development 2023-2027.
"A Cape Verde without extreme poverty is not an impossible dream. It is a work that is done `no junta mon' [give hands, in Creole] and that translates into the achievement of the Sustainable Development Goals," she insisted.
During the ceremony, which also marked the 77th anniversary of the United Nations (UN) and took place in Ribeira da Barca, Santa Catarina, in the interior of Santiago Island, representatives from seven agencies and the resident coordinator, as well as Cape Verde's Secretary of State for Foreign Affairs and Cooperation, Miryan Vieira, signed the program.
The Cape Verdean government admitted in late 2021 that the country has 115 thousand people in extreme poverty – living on less than $1.90 per day, for a total population of almost half a million – and assumed the goal of eradicating it within five years, having launched, among other measures, the MAIS – Mobilization for the Acceleration of Social Inclusion program, involving non-governmental organizations and other civil society entities.