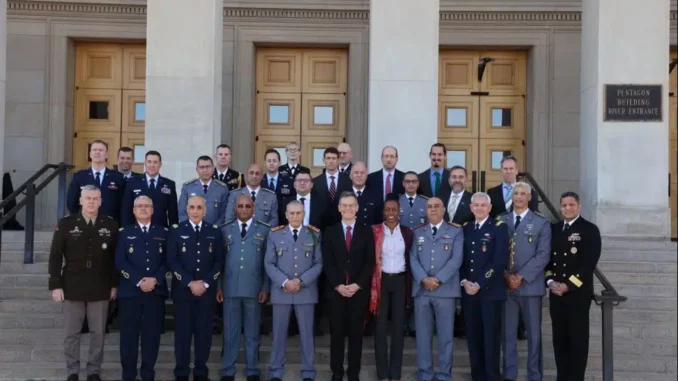 Morocco's top general Belkhir El Farouk is paying a visit to Washington where he met senior defense officials including Vice Chairman of the Joint Chiefs of Staff Adm. Christopher W. Grady to discuss a range of bilateral cooperation issues.
Morocco buys most of its defense equipment from the US with whom it organizes annually Africa's largest military drills, the African lion.
"The military leaders discussed items concerning security cooperation, strengthening military readiness, and other items of mutual interest," the US Joint Chiefs of Staff said in a statement.
"The U.S. and Morocco share a strong bilateral military relationship that contributes to the stability and security of North Africa," it said.
El Farouk, who is leading a delegation of senior army officials, highlighted the longstanding ties between Morocco and the US and the closer cooperation between the two armies, Morocco's news agency MAP reported.
He also raised with US officials the threats to regional security posed by malign actors outside the region and their connivance with separatists.
Morocco had since 2018 warned of the destabilization acts by Iran and its proxies in backing the separatist Polisario militias with full consent and support of Algeria.
In October 2020, Morocco and the US signed a strategic defense pact 2020-2030 that maps out a roadmap to consolidate bilateral cooperation including in the fields of training, procurement and intelligence.