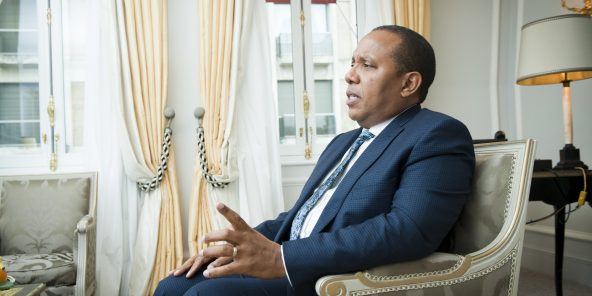 Patrice Trovoada was appointed Prime Minister of São Tomé and Príncipe by the President of the Republic of São Tomé, Carlos Vila Nova.
Patrice Trovoada's party, ADI, received the most votes in the September 25 elections, winning an absolute majority with 30 parliamentary seats, five more than in the previous legislature.
According to the presidential decree, published this Thursday, the appointment follows a hearing of the political parties by the head of state and after the ADI proposed Patrice Trovoada as prime minister.
Patrice Trovoada thus became the head of the XVIII Constitutional Government of Sao Tome and Principe. The new Prime Minister is expected to be sworn in this Friday, and his government will take office next Monday. The swearing-in ceremony will take place at the People's Palace, headquarters of the Presidency of the Republic, in the São Tomense capital, at 10:00 local time, and a speech by the new Prime minister is scheduled.
Patrice Trovoada headed governments in 2008, between 2010 and 2012, and between 2014 and 2018, in what was the first term to be served in full since the introduction of multipartism (early 1990s) in São Tomé and Príncipe.