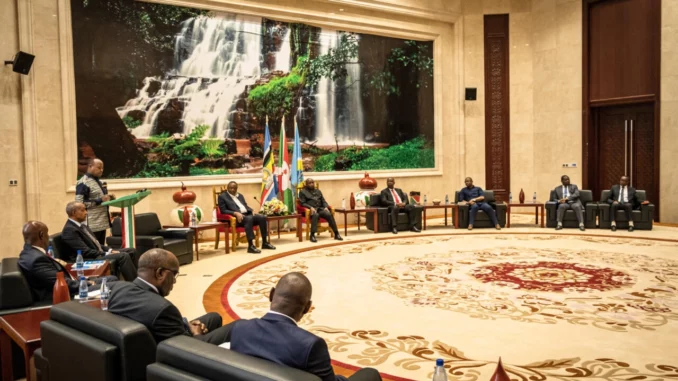 Kenya's Parliament has approved the deployment of 903 troops as part of an East African regional force to stabilize eastern Democratic Republic of Congo (DRC), plagued by numerous armed groups including the M23 rebels.
A recent offensive by the M23, a former Tutsi rebellion that took up arms in late 2021, saw the group advance toward Goma, the region's main city, stoking tensions between the DRC and Rwanda. Kinshasa accuses Kigali of supporting the M23, which Rwandan authorities deny.
"The deployment of Kenyan troops in the DRC is in the interest of peace in the region and in Kenya," Nelson Koech, chairman of the parliamentary committee on defense, intelligence and external relations, told the National Assembly.
The cost of this mission, for an initial period of six months, is 4.4 billion shillings (36.5 million euros). If it is extended, "this will rise to between 5.5 and 6 billion shillings" (45 to 50 million euros), he estimated, while indicating that discussions were underway with organizations, such as the UN, for international participation in the financing of this force.
Last week, President William Ruto announced the dispatch of Kenyan soldiers as part of a force created in June by the seven countries of the Community of East African States (EAC) – Burundi, Kenya, Uganda, DRC, Rwanda, South Sudan and Tanzania – to stabilize the eastern DRC, which has been plagued by violence for nearly 30 years.
Kenya will lead the mission, which also includes soldiers from Burundi, Uganda and South Sudan.
Kenyan and Ugandan soldiers are to deploy alongside Congolese troops in North Kivu and Ituri, the South Sudanese army in Haut-Uélé, and the Burundians in South Kivu. A Rwandan contingent will be deployed along the border, after Kinshasa opposed Kigali's participation in any operation on its soil.