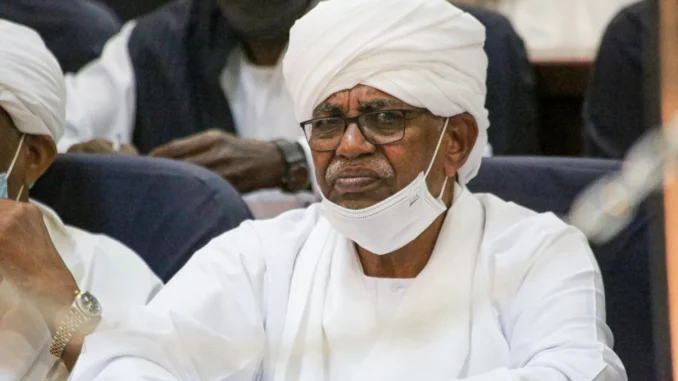 While he had been discreetly transferred, for "health reasons," to a private hospital in Khartoum after the putsch of General Abdel Fattah al-Burhan in October 2021, the former Sudanese leader Omar al-Bashir must return to prison, according to a decision by the judicial authorities on Wednesday, November 9. Under pressure, the sudanese junta seems to want to harden its tone against the former islamist regime, which is in the midst of negotiations with civilian parties to end the political crisis.
For the past ten months, Omar al-Bashir has not appeared before the court charged with judging those responsible for the 1989 coup d'état. It was on that date that the colonel, supported by the Sudanese Islamist movement, seized power and then ruled with an iron fist for 30 years.
Under the pretext of deteriorating health, his lawyers finally obtained his transfer to al-Alya Hospital, a private facility of the Sudanese army. This was after he was incarcerated at his removal by the army in April 2019
The lawyers for the civil parties had then denounced a "falsified medical report", as several videos went viral showing Omar al-Bashir in good health in the corridors of the hospital. His return to prison "is a just decision," said lawyer Moez Hazrat, who hopes that the hearings with the main accused will be able to resume.
He is returning to prison in the company of several cadres of the islamist regime, including former vice-president Bakri Hassan Saleh, former interior minister and leader of the Popular Congress party Ali al-Haj and another islamist leader, Ibrahim al-Sanosi.
This decision follows General al-Burhan's speech on Sunday, November 6, in which he tackled the supporters of the Islamist regime head on, warning them against any attempt to use the army to return to power.