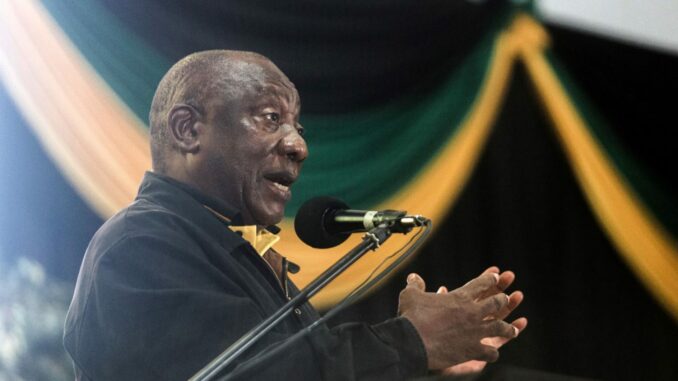 South African President Cyril Ramaphosa is well ahead of the only other candidate vying for the ANC presidency, his former health minister Zweli Mkhize, who has fallen on corruption charges, ahead of the ruling party's upcoming conference, the ANC announced Tuesday.
Ramaphosa, 70, received 2,037 nominations from party branches, putting him well ahead of his rival, Zweli Mkhize, 66, who received 916 nominations, the ANC said at a news conference at its headquarters in Johannesburg.
"These are the two names put forward for the post of president," said Kgalema Motlanthe, former president of South Africa and head of the ANC's electoral committee.
Nelson Mandela's party, which has been in power since the advent of democracy in 1994, is meeting at a conference from December 16 to 20 to elect its leaders.
Whoever emerges victorious is likely to be the head of state in the 2024 general election, if the party wins. In the last local elections in 2021, the ANC fell below 50 per cent for the first time in its history.
Ramaphosa's appointment to a second term comes at a time when he is being hampered by a murky burglary case that he denounces as a political manoeuvre.
He is accused, which he vigorously denies, of having hidden large sums of cash in one of his properties in February 2020, raising suspicions of laundering and corruption.
Parliament meets on December 6 to decide whether he will face these charges.
Former health minister, Zweli Mkhize left the government in 2021 following accusations of embezzlement in the fight against Covid.