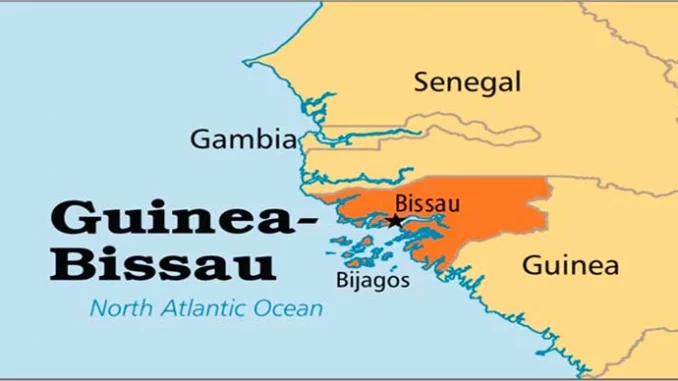 The trial of 25 people, including civilians and military personnel, accused of involvement in the attempted coup of February 1 in Guinea-Bissau begins on December 6, a judicial source told media yesterday.
According to the same source, linked to the process, the trial will be held by the Regional Court of Bissau (TRB) and involves, in its majority, people detained in the cells of the Second Police Station in Bissau.
Ten people detained at the Air Base, in the scope of the same process, are not going to trial "for now", indicated the same source, who said he did not know the reasons.
Among the twenty-five people who are going to trial on December 06 are the former Chief of Staff of the Guinean Navy, Vice Admiral José Américo Bubo Na Tchuto, Tchami Yala, Domingos Yogna and Papis Djemé.
The last three will be tried in absentia because they are on the run, said the source.
The 25 detainees are accused of attempted coup d'état and the murder of 11 people, mostly members of the security team of the Guinean President, Umaro Sissoco Embaló.
On February 1, a group of armed men attacked the Government Palace during a meeting of the Council of Ministers attended by Guinean President Umaro Sissoco Embaló and several members of the Guinea-Bissau government.
The Guinean authorities qualified the attack as an attempted coup d'état, an accusation also defended by the Public Ministry.
The Guinean League for Human Rights has accused the Guinean state of "kidnapping" 17 people who remained in detention, even after several orders from the criminal investigation judge and the Public Ministry ordering the release of the people or imposing less onerous measures of coercion.