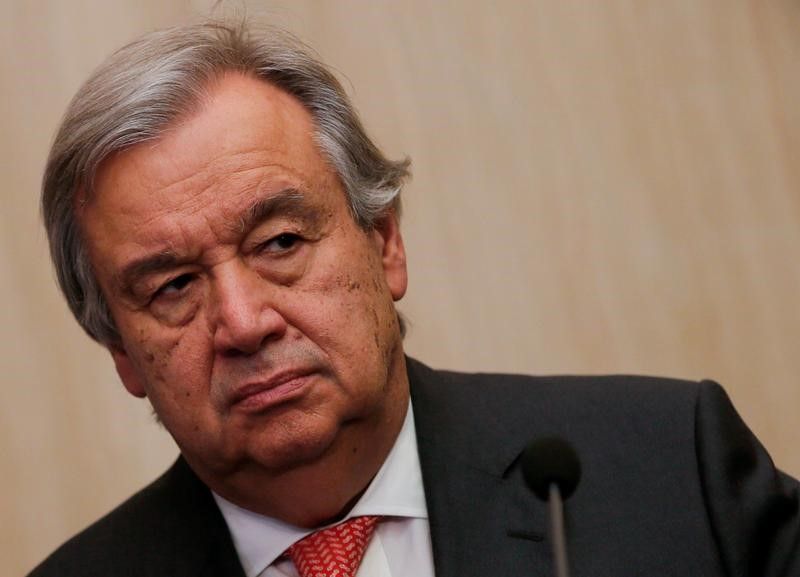 The United Nations Secretary-General, António Guterres, will visit Cape Verde in January, during the Ocean Race on the island of São Vicente, the Cape Verdean Prime Minister, Ulisses Correia e Silva, announced on Thursday.
In a message posted this afternoon on his official account on the social network Facebook, the head of the Cape Verdean government says that António Guterres "accepted" his invitation "to visit Cape Verde and be the keynote speaker at the Ocean Summit that will take place on the sidelines of the passage of the Ocean Race by Cape Verde, in the city of Mindelo, January 20-25, 2023.
"The Ocean Summit is organized by The Ocean Race, in partnership with the Government of Cape Verde. We expect to have the presence of major world entities for an agenda focused on the oceans and their protection," reads the message from Ulisses Correia e Silva.
The Ocean Race is considered the largest and oldest sailing regatta around the world.
"With the passage of the Ocean Race, Cape Verde will be the center of the world in these days and this is the vision of the Government – to promote Cape Verde as a world leader in the blue economy; Cape Verde hub in the middle of the Atlantic; Cape Verde tourist destination of excellence; Cape Verde center of major world events," it is also read.
The Cape Verdean Prime Minister had already stated in October that the passage of the Ocean Race through the archipelago, in January, is the "worldwide recognition" of the country's "credibility.
"The presence of The Ocean Race regatta in Cape Verde represents worldwide recognition of the trust and credibility that our country has already gained, as well as the growing organizational capacity of top international events in Cape Verde," said the head of government, anticipating the launch of the "Ocean Race – 100 Days to Go", in October.
The competition – which was once planned for 2021/2022, but was postponed to 2023 due to the covid-19 pandemic – is expected to race around the world for some 32,000 nautical miles (59,296 kilometers) over the six-month period in separate categories until it finishes in the summer in Genoa, Italy, when the 50th anniversary of this race will be celebrated, according to the organization.
In the area of the sea front on the island of São Vicente, mooring pontoons will be installed, in addition to the rehabilitation of the area on land, with the Cape Verdean government planning to reuse some of the infrastructure now being built for the future sailing club in Mindelo.