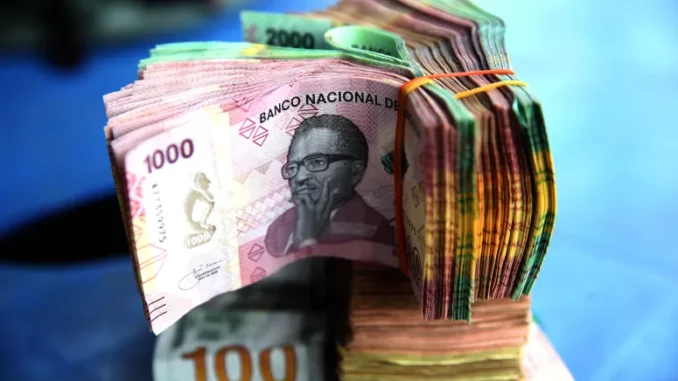 The Angolan Council of Ministers on Thursday appreciated the proposal of the General State Budget (GSB) 2023, with revenues and expenses estimated at 20.1 trillion kwanzas (38.3 billion euros), considered "balanced" by the Finance Minister.
Speaking to the press at the end of the meeting chaired by Angolan President João Lourenço, Finance Minister Vera Daves de Sousa said that the State Budget proposal, with a reference price of US$75 (72.3 euros) per barrel of oil and average oil production of 1.18 million barrels, "is balanced," with a positive balance of 0.9%.
Vera Daves stressed that the budget proposal for the 2023 fiscal year prioritizes the social sector, with a weight on the total expenditure of the GSB of 23.9%, public services, with 12.5%, the economic sector, with 10.1%, and the defense, security and public order sector, with 8.6%, being the remaining 45.1% allocated to debt operations.
"The proposal thus comes with 1.5 trillion kwanzas (2.8 billion euros) for education and 1.3 trillion kwanzas (2.4 billion euros) for health," the minister said.
Alongside the social sector, the minister stressed, the economic sector is also prioritized.
"We plan to make a major investment via capitalisation at the Development Bank of Angola and FRACA [Fundo Ativo de Capital de Risco Angolano] to boost PRODESI [Programme to Support Production, Export Diversification and Import Substitution] and implement Planapecuária, Planapescas and Planagrão and thereby contribute to the increase in non-oil tax revenue," said Vera Daves de Sousa.
The proposal foresees an inflation rate of 11.1% at the end of the period, as well as a recovery of the economy, with a real Gross Domestic Product (GDP) growth of 3.3%, compared to the 2.7% growth forecast for 2022.