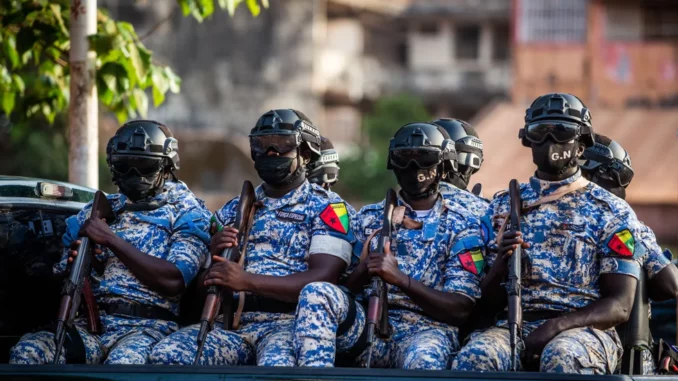 The Guinean Foreign Minister, Suzi Barbosa, on Monday called on the military leaders of the Economic Community of West African States (ECOWAS) for the rapid activation of the force for the restoration of constitutional order that will also fight terrorism.
The head of Guinean diplomacy was speaking at the opening of the extraordinary meeting of ECOWAS chiefs of staff, which is being held in Bissau under the chairmanship of General Biaguê Na Ntan, head of the Guinean Armed Forces.
"The scenario of terrorism in West Africa has known worrying data, especially in recent years. "Initially located in Nigeria with Boko Haram, and in the Sahel countries, Mali and Niger, in particular, with terrorist attacks, they have begun to spread to Burkina Faso, the Ivory Coast, Togo, and even Benin," noted Suzi Barbosa.
Concerned by the situation, the ECOWAS leaders, who met last December 4 in Nigeria, instructed the military chiefs committee to "urgently propose" the modalities for activating a joint force to fight terrorism and restore constitutional order in the sub-region, said the head of Guinean diplomacy.
The decisions and recommendations of the ECOWAS military chiefs meeting will be forwarded to the organization's mediation and Security Council for final consideration, Suzi Barbosa further noted.
"Our sub-region has been troubled by serious phenomena of terrorism and violent extremism and has been plagued by waves of coups d'état and unconstitutional seizures of power manifested by transitions that represent our weaknesses," the head of Guinean diplomacy further emphasized.
The minister noted that these situations, further aggravated by poverty, climate change, and desertification, increase tensions in the communities of ECOWAS countries.
The head of the Guinea-Bissau Armed Forces, who currently chairs the ECOWAS Committee of Chiefs of Staff, argued that, "in fact, terrorism is a serious threat to the collective security" of the sub-region and that it is urgent to create a joint force that "acts quickly and efficiently" to restore constitutional order.
"We need a union of the barracks and complementarity" of forces, stressed the Guinean general.
The Guinean Defense Minister, Marciano Barbeiro, urged the military chiefs to devise strategies that can help ensure democracy, peace and stability in the ECOWAS countries.
The ECOWAS military leaders will be received in a courtesy audience later today by the President of Guinea-Bissau, Umaro Sissoco Embaló.